2 suspects in violent Huntington Beach weekend shooting arrested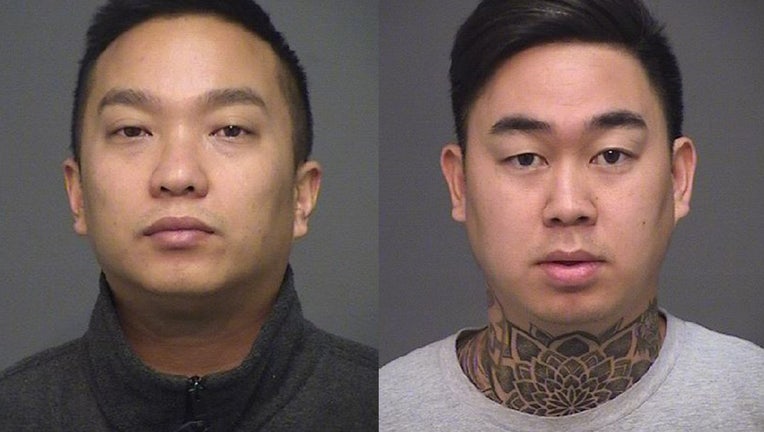 article
HUNTINGTON BEACH, Calif. - Two suspects connected to a shooting in Huntington Beach over the weekend are now in police custody and facing attempted murder charges.
Westminster resident Dennis Dang, 29, was arrested on Oct. 21, a day after a shooting in the area of Magnolia Street and Warner Avenue left a man fighting for his life.
Huntington Beach police say officers were dispatched to the scene at about 12:17 p.m. and discovered a man lying on the ground bleeding and suffering from a gunshot wound to the head. He was taken to the hospital where he was listed in critical condition.
The identity of the victim was not immediately released.
Police arrested 31-year-old Casey Ngo of Midway City on Wednesday and booked him for attempted murder.
Authorities say the victim and gunman knew each other and believe this was an isolated incident and the public is not in danger.
Anyone with information regarding this shooting is asked to call the Huntington Beach Police Department at 714-375-5066. Anyone wishing to remain anonymous may call Orange County Crime Stoppers at 1-855-347-6227.