Teen arrested after 2 killed, 1 injured in horrific Pomona hit-and-run crash
POMONA, Calif. - An 18-year-old has been arrested for his alleged involvement in a hit-and-run crash that left two people dead and another critically injured in Pomona over the weekend.
Erik Elias Perez was arrested Monday according to the Pomona Police Department. Perez was booked on counts of vehicular manslaughter, Grand Theft Auto and hit-and-run resulting in death.
The crash was reported around 8:45 p.m. Sunday near the intersection of Gary and Bonita avenues. When first responders arrived at the scene, they discovered an overturned SUV and three people trapped in the wreckage.
Officials declared the driver and front seat passenger, a man and a woman, dead at the scene. Their names have not been released.
Firefighters freed a third person from the backseat of the SUV. She was taken to the hospital in critical condition.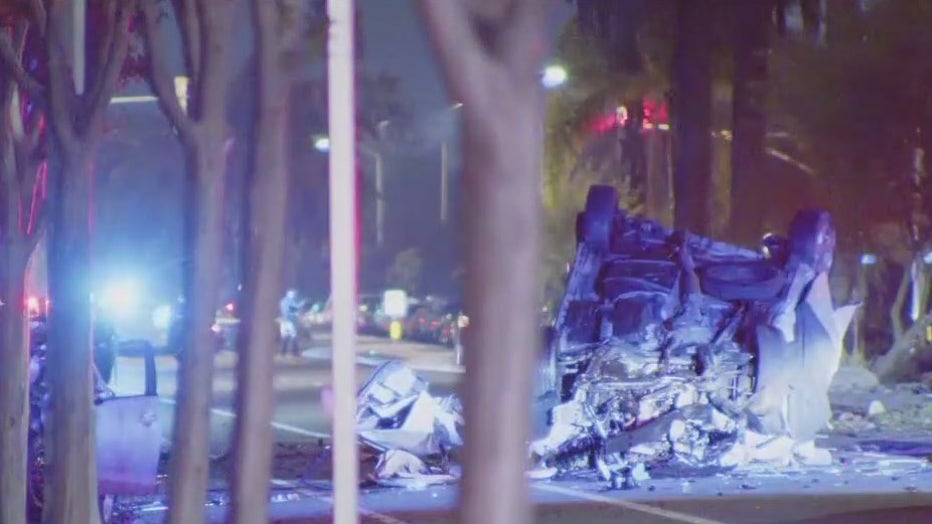 Video from the scene shows the suspect's vehicle hit a tree on the sidewalk. A witness who rushed to offer assistance said he saw the driver suspected of triggering the crash run away.
SUGGESTED: Father pleads for driver to come forward after son dies in South LA hit-and-run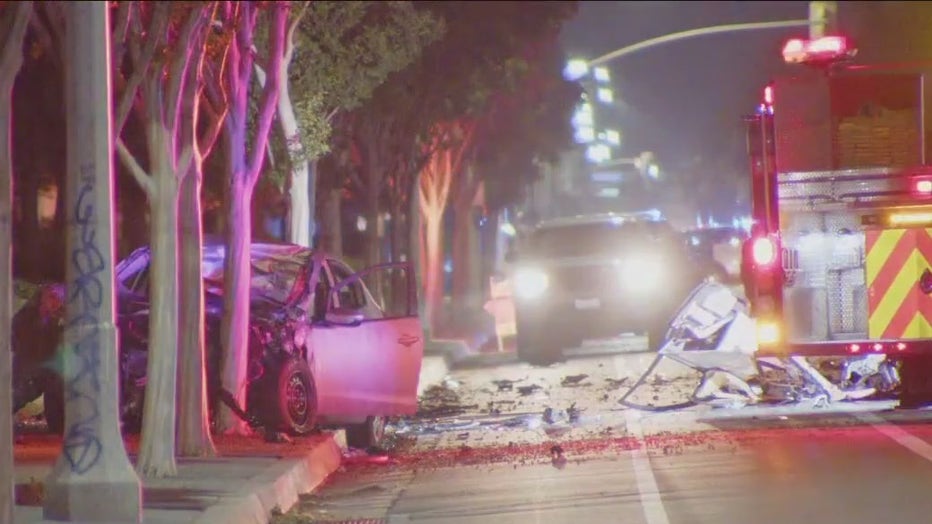 "Everything was chaotic," Pomona resident Bill Ryczek said. "There was another guy grabbing his backpack or duffel bag and making a run away from the scene."
Ryczek said he chased the suspect into an apartment complex but lost track of him on Garey Ave. 
Pomona Police are still investigating the crash. Additional witnesses or those with information on the deadly hit-and-run are asked to contact the department at 909-802-7741 or 909-620-2048.