Suspected DUI driver arrested in deadly Woodland Hills crash
LOS ANGELES - A suspect was arrested for suspicion of DUI after two people were killed in a fiery crash in Woodland Hills Tuesday night, police said. 
The Los Angeles Fire Department responded to a call of a crash in the 23100 block of West Mulholland Drive around 9 p.m. 
Investigators with the Los Angeles Police Department said a Ford Mustang was traveling eastbound on Mulholland Drive when it collided with a Toyota Camry that was traveling at a high rate of speed. The impact was so strong, both vehicles were pushed into the intersection and immediately caught fire.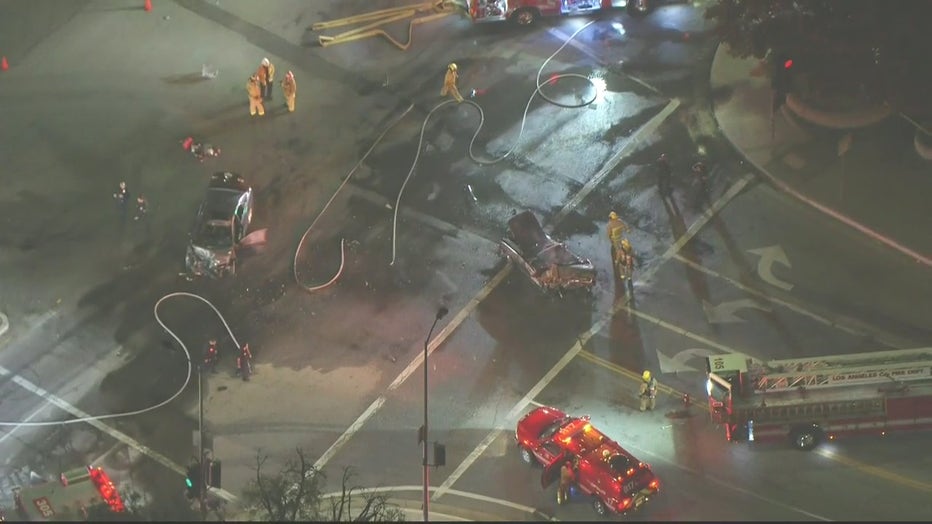 A fiery crash in Woodland Hills leaves two people dead. (FOX 11)
The two people inside the Mustang were pronounced dead at the scene and the driver of the Camry was taken to the hospital in good condition, officials said. After the was released from the hospital, he was arrested on a DUI charge.

Authorities have not released the names of the victims or the suspect.