3 arrested for murder of 19-year-old in Irvine
IRVINE, Calif. - Three people have been arrested in connection with the shooting death of a 19-year-old in Irvine earlier this week, police announced days after the shooting.
Jayden Browndorf, of Irvine, and Noah Farmer, of Tustin, were arrested during the earlier stages of the investigation. On Monday, the Irvine Police Department announced a third suspect, Hailey Rangel, was placed in custody for her involvement.
The shooting happened on Aug. 3, just after 12:30 p.m. near the intersection of Athel Avenue and Sego Street in Irvine. Police and paramedics were called to the scene after reports of a man who'd been shot multiple times. When officials got there they found 19-year-old Nicholas Neaimi-Pour. Neaimi-Pour was brought to the hospital, where he later died from his injuries.
Police said that surveillance video showed Neami-Pour entering the passenger side of a black Mercedes along Athel Avenue. That's when a white Honda Civic pulled up alongside the Mercedes, a man got out and opened fire on Neami-Pour, hitting him several times.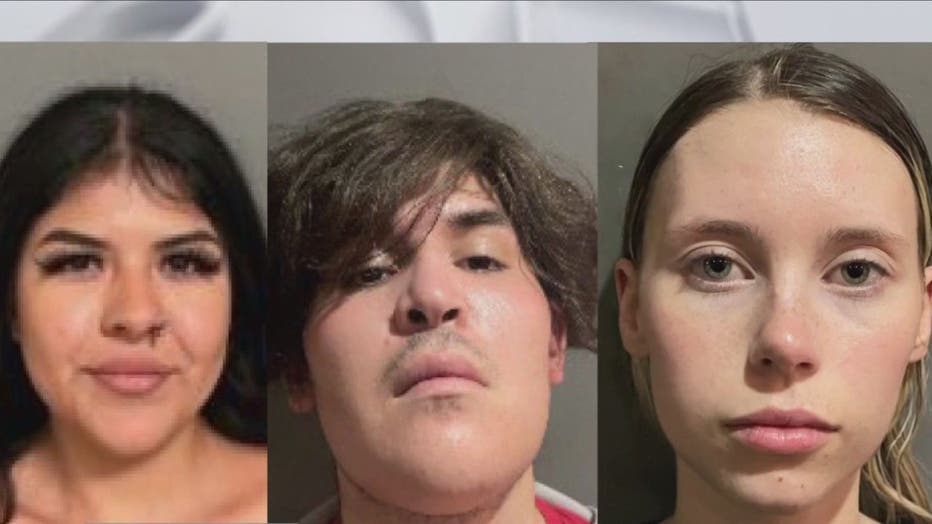 From left to right: Hailey Rangel, Jayden Browndorf and Noah Farmer (PHOTO: Irvine Police Department)
SUGGESTED: Suspects follow group into Irvine Spectrum Center bathroom, rob victims at gunpoint
Neami-Pour then got out of the Mercedes and collapsed to the ground. Officials said someone who lived nearby rushed to help Neami-Pour until first responders arrived.
Police the located Browndorf and Farmer at a home nearby in Irvine and were able to take them into custody. Police are still investigating the shooting. Both Browndorf and Farmer were booked into the Orange County Jail.
Rangel is accused of being the driver of the car related to the shooting.