1 person killed in Harbor Gateway shooting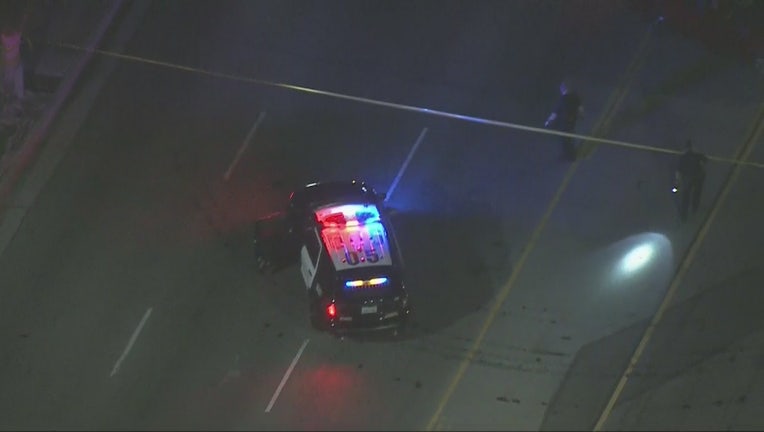 LOS ANGELES - A shooting in the Harbor Gateway area of Los Angeles Friday evening left one person dead and police searching for the gunman.
The shooting happened in the area of Vermont Avenue and W 190th Street shortly after 7:30 p.m. The victim was pronounced dead at the scene.
Los Angeles police describe the suspect as a white male adult in his 40s. They say he was seen with a silver handgun.
Homicide detectives are investigating the killing. Police did not release additional information. Anyone with information on this crime can call the Los Angeles Police Department.