Student loans: More than half of borrowers say they may miss a payment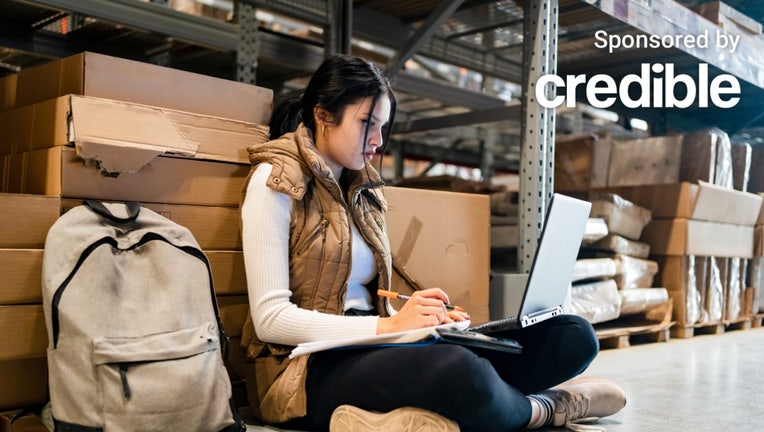 article
With the federal pause on student loan repayment set to end after the summer, many borrowers with student loan debt said they're concerned about falling behind on their payments, according to a report by Morning Consult. 
In fact, 62% of borrowers said they expect to miss at least one payment, while 56% said they think they'd default on their loans, the survey said. And two in three borrowers said they would work extra hours or find additional work to afford their student loan payments.
"The prospect of millions of borrowers resuming monthly payments — amid continuing inflation, rising interest rates and the threat of a recession — may have effects beyond the individual day-to-day struggles of finding the money to repay their loans," Morning Consult said in its report. 
"With the average U.S. household with student debt owing more than $58,000, the weeks ahead are highly consequential for the millions of borrowers facing repayments," Morning Consult continued. 
And Americans across income levels said resuming student loan repayments would be challenging. While at least half of borrowers in lower-to middle-income households said they expect to miss payments or default, these sentiments were more common among households making more than $100,000, according to the survey. In fact, 73% of borrowers in this cohort said they expect to miss a payment. Meanwhile, 69% said they think they'd go into default.
The federal student loan payment pause has been in effect since 2020 as a way to help borrowers during the COVID-19 pandemic. But provisions in the recently passed debt ceiling deal ensure that President Joe Biden can't extend the pause again. 
Interest on student loans that were subject to the pause begins accruing on Sept. 1. And the first payments will be due in October.
If you're having trouble making payments on your private student loans, you won't benefit from federal relief. But you could consider refinancing your loans for a lower interest rate to lower your monthly payments. Visit Credible to get your personalized rate in minutes. 
Biden asks student loan companies to prepare for end to payment pause
Biden vows to keep fighting for student loan forgiveness 
After the Supreme Court struck down Biden's student loan forgiveness plan, the president announced new initiatives aimed at bringing some kind of student debt relief to borrowers. 
Among these is a 12-month "on-ramp" program running from Oct. 1 to Sep. 30, 2024. 
"Financially vulnerable borrowers who miss monthly payments during this period are not considered delinquent, reported to credit bureaus, placed in default or referred to debt collection agencies," the White House said in a statement.
But unlike during the repayment pause, interest on student loans would accrue. 
In addition, the White House said the Education Department is launching a new income-driven repayment (IDR) plan. The Saving on a Valuable Education (SAVE) plan could drop borrowers' monthly payments to zero dollars, reduce monthly payments in half or save those that do make payments at least $1,000 a year, the White House said. Borrowers can enroll in SAVE this summer before the repayment pause ends. 
Biden's initial student loan forgiveness plan aimed to forgive $10,000 in student loan debt for lower-to-middle income borrowers and up to $20,000 for those who also received Pell Grants. The law could have wiped out $441 billion in outstanding student debt, according to an estimate by the Federal Reserve Bank of New York. 
But ultimately, the Supreme Court ruled the president overstepped his powers when he announced the plan. In addition, the high court said Biden could not justify this law under the Higher Education Relief Opportunities for Students (HEROES) Act of 2003. 
But the administration said it would continue pursuing its student loan forgiveness plan— this time under the Higher Education Act. Enacted in 1965, HEA contains a provision that allows the Secretary of Education to compromise, waive or release federal student loans.
If you have private student loans, you won't benefit from federal income-driven repayment plans. But you could reduce your monthly payments by refinancing your private loans to a better rate. Visit Credible to compare options from different lenders at once, without affecting your credit score. 
Biden administration approves $42B in student loan forgiveness under updated PSLF program
A third of student loan borrowers assumed forgiveness and spent extra money
Many student loan borrowers assumed widespread forgiveness and spent more money than they otherwise would have, according to a survey by Intelligent.com.
Three quarters of borrowers believed they would have gotten relief under Biden's student loan forgiveness plan, the survey said. But if they weren't at least somewhat confident they'd receive at least $10,000 in relief, 45% of borrowers said they spent more money than they otherwise likely would have. 
Some spent it on discretionary items like retail products (44%), vacationing (20%) and gambling (7%), according to the survey. But the majority (37%) used the money to pay off other debt.
In particular, the student loan payment pause led to increased debt for many Americans, according to a study published in a paper series by the National Bureau of Economic Research (NBER).
"We find a large stimulus effect, as borrowers substitute increased private debt for paused public debt," the paper said.
"Comparing borrowers whose loans were frozen with borrowers whose loans were not frozen due to differences in whether the government owned the loans, we show that borrowers used the new liquidity to increase borrowing on credit cards, mortgages, and auto loans rather than avoid delinquencies," the paper continued.
Household leverage spiked by about $1,200 or 3% for households subject to the pause, the paper reported. And these borrowers owed $1,800 in other debt including $20 more in monthly payments.
If you have private student loans, you could consider lowering your monthly payments by refinancing your loans to a lower rate. Visit Credible to speak with a student loan expert and get your questions answered.
Student loan scam attempts likely to rise after SCOTUS decision: FTC
Have a finance-related question, but don't know who to ask? Email The Credible Money Expert at moneyexpert@credible.com and your question might be answered by Credible in our Money Expert column.