Another flash flood watch issued for Antelope Valley, San Gabriel & Ventura County mountains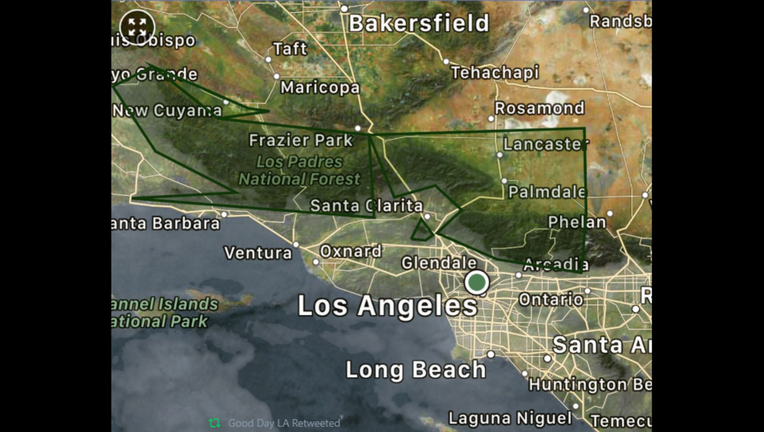 article
(FOX 11) - The National Weather Service has issued a flash flood watch for the Antelope Valley, San Gabriel and Ventura County mountains from noon Sunday through this evening.
There is also a good chance of showers and thunderstorms Sunday afternoon and evening.
Rainfall rates over one inch per hour are possible. Slow moving thunderstorms could cause heavy rain to linger in a particular location, increasing the risk of flash flooding.
Download our FOX LA Weather Authority mobile app: iOS | Android
This will be especially likely in the higher terrain and in the back country. Highway 33 and Lockwood Valley Road will be at risk for potential flooding later today if thunderstorms develop. Normally dry creeks can flood rapidly.
Watch our live FOX LA Radar here.
A flash flood watch means that conditions may develop that lead to flash flooding.
The flash flood watch remains in effect until 9 p.m. Sunday.
AP contributed to this report.