Wilt Chamberlain's 1972 game-worn NBA Finals relic jersey expected to sell for $4M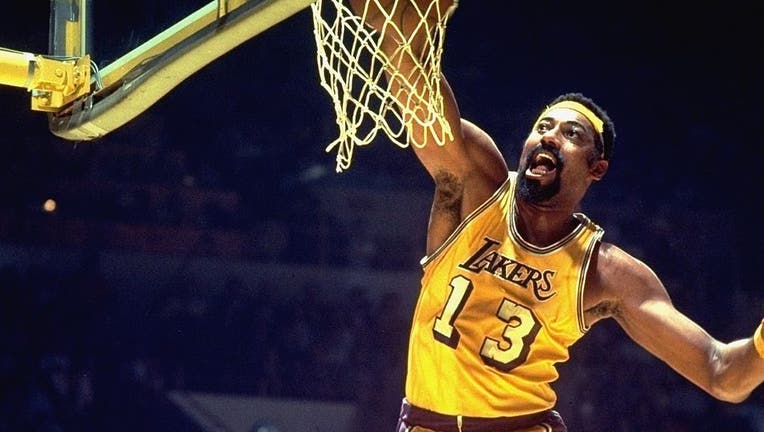 article
LOS ANGELES - Attention, Laker Nation!
A piece of NBA history will hit the auction block, not only in celebration of one the most celebrated franchises in all of sports but also one of the league's most respected icons.
Wilt Chamberlain, also known as "Big Dipper," wasted no time cementing his legacy and was named NBA Rookie of the Year following the 1959-60 season as a member of the Philadelphia Warriors before they relocated to San Francisco.  He won his first championship with the Philadelphia 76ers and spent his final five seasons as a Los Angeles Laker.
Despite suffering a broken hand in Game 4 of the 1972 Finals, Chamberlain hit the hardwood for Game 5 at The Forum in Inglewood on May 7, 1972. He had a monumental performance, scoring 24 points and grabbing 29 rebounds, leading the Lakers to their first championship in franchise history. Following the historic series, Chamberlain earned his sole Finals MVP Award.
Sotheby's announced its auctioning off the championship-clinching jersey that he also wore for Sports Illustrated cover shoots. This also marks the first time in over 50 years the jersey will be displayed for public viewing.  The jersey will be displayed at Sotheby's Los Angeles in Beverly Hills from Aug. 2-31 and will be displayed during an exhibition called "Dominance: Wilt Chamberlain & The First Los Angeles Lakers Championship" at Sotheby's New York from Sept. 11-27.
It's estimated to sell for $4 million. 
Limited-edition photographs from the 1972 Finals will also be available to purchase for private sale.
In June, one of his game-worn rookie jerseys sold for $1.79 million.
The online auction for the championship jersey is open for bidding from Aug. 28 to Sept. 27.