Tennis legend Martina Navratilova diagnosed with two forms of cancer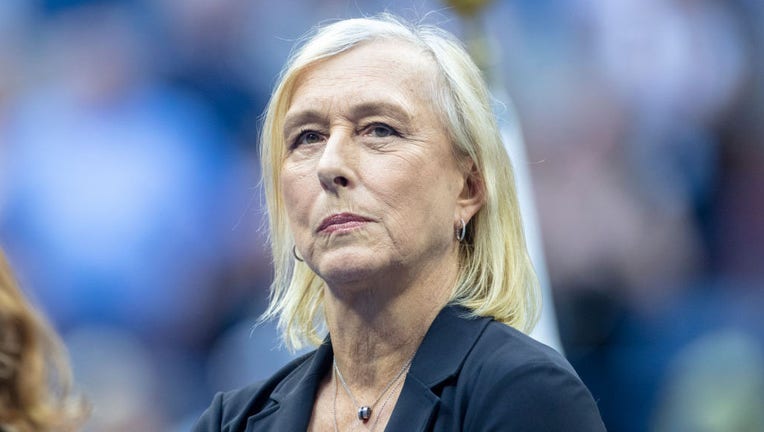 article
Tennis legend Martina Navratilova revealed Monday she was diagnosed with throat and breast cancer after discovering a lump on her neck two months ago.
Navratilova, 66, told The Times she discovered an enlarged lymph node in her neck back in November and during tests it was also discovered that cancer had returned to her breast. She expressed optimism about her health status going forward.
CLICK HERE FOR MORE SPORTS COVERAGE ON FOXNEWS.COM
"This double whammy is serious but still fixable," the tennis great told the outlet. "I'm hoping for a favorable outcome. It's going to stink for a while, but I'll fight with all I have got."
A spokesman for Navratilova told The Times that "both these cancers are in early stage with great outcomes." She's not expected to travel for the Australian Open as her treatment is reportedly set to begin treatment for the cancers later this month.
NOVAK DJOKOVIC ARRIVES IN AUSTRALIA NEARLY A YEAR AFTER COVID-19 VACCINE SAGA, DEPORTATION
Both cancers are in the early stages.
She was diagnosed with breast cancer more than a decade ago. She underwent an operation to remove the cancer cells along with radiation treatment and kept up with her exhibition tennis schedule.
Navratilova is considered to be one of the greatest tennis players of all time – up there on the Mount Rushmore list with Serena Williams, Chris Evert, Billie Jean King and Margaret Court. She was ranked No. 1 in the world for 332 and won 59 major titles across singles, doubles and mixed doubles competitions.
Notably, she won nine Wimbledon titles.