Tailgating not allowed at SoFi Stadium for Georgia-TCU national championship game
College football fans won't be able to bring their charcoal grills, coolers or anything else that resembles a tailgate to SoFi Stadium for the College Football Playoff National Championship on Monday.
Tailgating will not be allowed on-site prior to the game between the Georgia Bulldogs and TCU Horned Frogs, according to the parking section of the SoFi Stadium website.
However, it does appear that the directive is coming from the College Football Playoff. 
Normally, SoFi Stadium, the home of the Los Angeles Rams and Chargers, does allow tailgating in "designating parking lots and other areas for ticketed guests who have purchased a tailgating pass." The website also mentions that it's for "select events," which is generally football games.
College football and tailgating are two peas in a pod, but for the biggest game of the year, fans won't be able to do what they have been all season long at their respective schools. 
It's expected to be a thrilling game at SoFi when the Horned Frogs and Bulldogs take the field.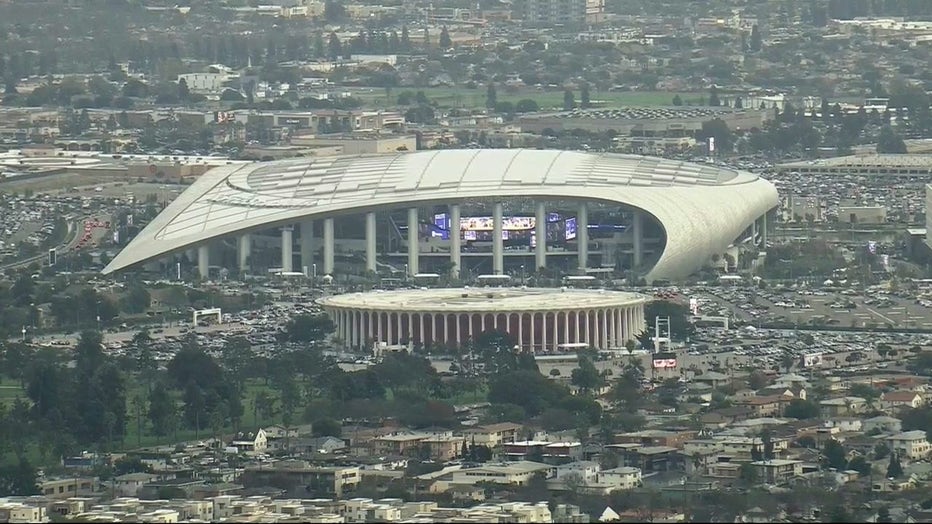 TCU pulled off the biggest upset in a College Football Playoff game, defeating the Michigan Wolverines, who didn't lose a game all season, 51-45. TCU never trailed in the game. 
But they were considered eight-point underdogs when they took the field, which is a point higher than No. 4 Ohio State in 2014 when they beat No. 1 Alabama as seven-point underdogs.
Led by Heisman Trophy candidate Max Duggan and running back Emari Demercado, the Horned Frogs' offense is lethal and can score in many different ways.
Stetson Bennett, who was also nominated for the Heisman Trophy, has been here before with his Bulldogs teammates. They won it all last year, taking down Alabama, and they'd certainly like to keep that trophy in Athens. 
It will still be an all-day party in LA leading up to kickoff, but fans will have to figure out another way to do so instead of the conventional tailgate.