Former 49ers Colin Kaepernick and Eric Reid settle collusion suit with NFL, lawyer says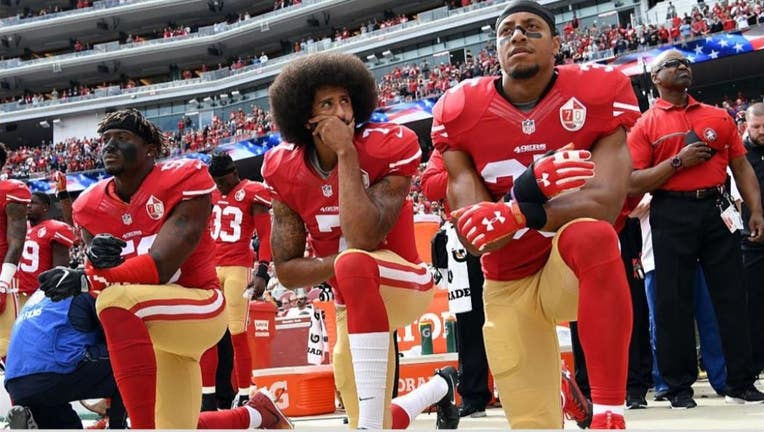 article
SAN FRANCISCO (KTVU) - The collusion case between former 49ers Colin Kaepernick and Eric Reid and the National Football League has settled, according to their attorney.
Los Angeles-based attorney Mark Geragos tweeted on Friday that as a result of an "ongoing dialogue" between the parties, the players have "decided to resolve pending grievances." The NFL issued an identical statement:
"For the past several months, counsel for Mr. Kaepernick and Mr. Reid have engaged in an ongoing dialogue with representatives of the NFL. As a result of those discussions, the parties have decided to resolve the pending grievances. The resolution of this matter is subject to a confidentiality agreement so there will be no further comment by any party."
The terms of the deal are confidential.
Kaepernick and Reid had filed a lawsuit against the NFL claiming owners and league officials blacklisted them to keep them off NFL rosters because they chose to take a knee during the national anthem at NFL games.
Reid was picked up by the Carolina Panthers during the 2018 season and on Monday, the safety signed a $22 million 3-year extension. Kaepernick has been a free agent since 2016.
The news also comes a day after a person with knowledge of the conversation told the Associated Press that the new Alliance of American Football spoke with Colin Kaepernick during its development about joining the league.
But Kaepernick wanted $20 million or more to consider playing with the league that had its debut last weekend.