Fans rush field, incident ends with Atlanta Braves star Ronald Acuña Jr. knocked to ground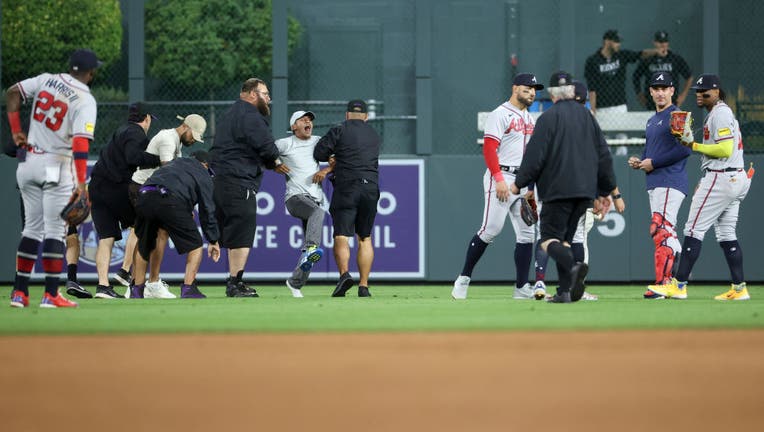 article
DENVER (AP) - Two fans ran onto the field and one made contact with Atlanta Braves star Ronald Acuña Jr. during the seventh inning of Monday night's game against the Colorado Rockies at Coors Field.
One fan got his arms against Acuña during the middle of the seventh inning. Two security people quickly grabbed the fan in right field and as they tried to drag him away, a third security person approached.
A second fan then sprinted toward the group and was tackled was one of the security people as a fourth member of security chased from behind.
Acuña did not appear to be injured and remained in the game.
Atlanta had just scored four runs to take a 9-4 lead.