El Tráfico: LAFC beats Galaxy 3-2 behind Vela's big game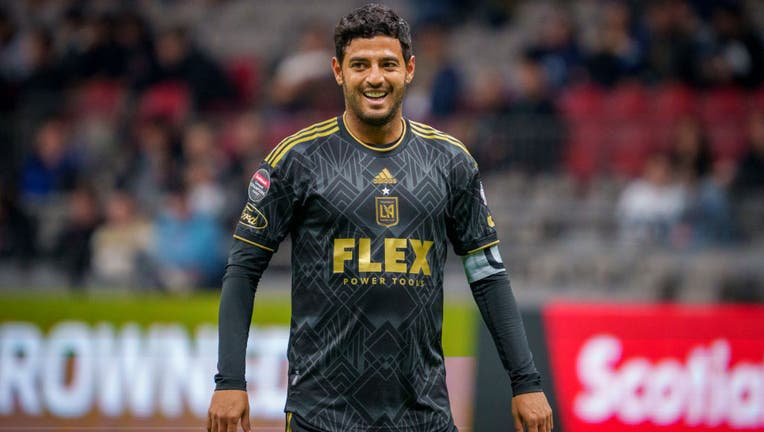 article
CARSON, Calif. - Carlos Vela had two goals and an assist and Los Angeles FC won at the LA Galaxy's suburban stadium for the first time, beating its archrival 3-2 on Sunday.
Ryan Hollingshead scored in the 70th minute for LAFC, which remained unbeaten in MLS play this season and 8-1-2 overall.
LAFC had been 0-6-2 at Dignity Health Sports Park in Carson since entering MLS in 2018, but Vela put his club ahead on a penalty in the 68th minute before the defending MLS Cup champions survived a prolonged stretch of ferocious attacks by the Galaxy down the stretch.
Tyler Boyd scored his first MLS goal and Mark Delgado made it close with a goal in the 85th minute, but the Galaxy (0-4-3) remained winless this season.
The Los Angeles rivals' first meeting of the new year arrived with the clubs in sharply contrasting situations.
SUGGESTED: LAFC co-founder John Thorrington discusses his Armenian Heritage
LAFC has been outstanding to open its title defense, rolling through a crowded schedule and advancing to the semifinals of the CONCACAF Champions League.
The five-time MLS champion Galaxy went winless in their first six matches amid open revolt from their supporters' groups, who have urged a boycott of matches until team president Chris Klein is removed. Before this match, a plane flew over the Galaxy's stadium towing a banner with hashtags urging the departures of Klein and technical director Jovan Kirovski.
Despite the boycotts, the Galaxy's home stadium was announced with a sellout of 25,174, with empty seats only glaring in Victoria Block, the standing supporters' section. LAFC's famously voluble supporters sang from two hours before kickoff, also chanting "We love Klein!"
Both teams had quality chances early in an energetic start befitting the stadium's buzz. Vela put LAFC ahead in the 22nd minute with a curling, left-footed shot after a sequence that began with a giveaway by the Galaxy's Gaston Brugman.
The Galaxy equalized shortly before halftime on a long strike outside the box by Boyd, the 28-year-old winger who left Besiktas in the offseason.
SUGGESTED: World Cup 2026: Focus shifts to LA as SoFi Stadium will host one of the games
But LAFC took control midway through the second half. Shortly after Vela comfortably converted his penalty created by a foul from Séga Coulibaly, Hollingshead scored on his 32nd birthday, comfortably heading home Vela's cross for his first goal of the season.
The Galaxy pressed late, but Spanish midfielder Riqui Puig's vicious shot hit the post moments before LAFC goalkeeper John McCarthy made a fingertip deflection of an open shot by Javier "Chicharito" Hernández, who made his first start of the season. Delgado eventually finished a chance, but the Galaxy couldn't convert a handful of subsequent opportunities to tie it despite a strong attack led by Chicharito.
The rivals were supposed to meet in their season openers Feb. 25 at the Rose Bowl, but a heavy rainstorm forced postponement of that matchup to July 4.
Giorgio Chiellini wasn't in uniform for LAFC due to a leg injury that hadn't been disclosed during the club's week of training.