Dodgers finish with 111 wins, Clayton Kershaw gets win No. 12 in 2022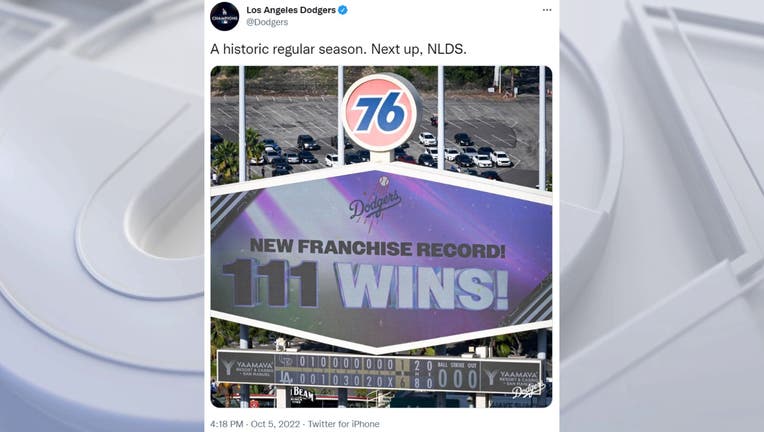 article
LOS ANGELES (AP) - The Los Angeles Dodgers finished with their 111th victory to become the National League's winningest team in more than a century, and Clayton Kershaw tuned up for the postseason with nine strikeouts in beating the Colorado Rockies 6-1 on Wednesday.
Trea Turner hit a tiebreaking three-run homer in the fifth inning for the NL West champions, who finished 111-51 to become the NL's winningest team since the 1906 Chicago Cubs went 116-36.
Kershaw (12-3) reached 2,807 career strikeouts. He allowed one run and one hit in five innings and walked one as the Dodgers ended a three-game skid.
The Dodgers open the Division Series on Oct. 11 against the New York Mets or San Diego.
The Rockies were held to two hits for the fourth time this season and finished 68-94, equaling their most losses since 2015.
Freddie Freeman doubled and homered in his first two at-bats, but a flyout to the warning track in center field in the fifth ended his hopes of winning the NL batting title. Freeman hit .325 for the season; Jeff McNeil of the New York Mets finished at .326 after sitting Wednesday.
Turner's three-run shot to right-center chased Chad Smith (0-1) and gave the Dodgers a 4-1 lead.