The Issue Is: Sen. Bernie Sanders
LOS ANGELES - Sen. Bernie Sanders is in the top tier of every recent poll of California voters.
In this exclusive interview with Elex Michaelson for "The Issue Is:" the Senator talks about the green new deal & how climate change should be branded to the public.
He also talks about the federal government's role in solving California's homeless problem & how he'd change Senate rules to pass Medicare for All. 
The Senator also discusses his recent health scare & how it impacted his view on gratitude.
LISTEN: Episode 95 - Sen. Bernie Sanders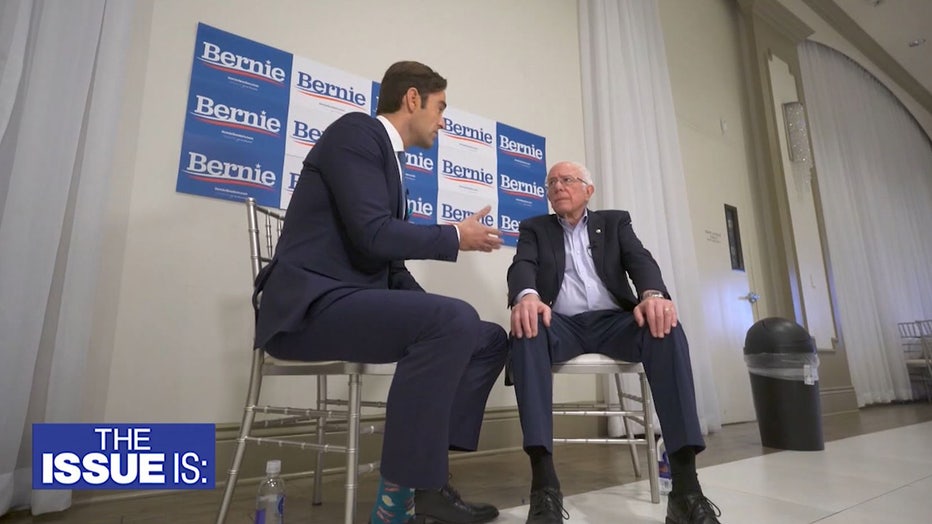 "The Issue Is: with Elex Michaelson" is California's only statewide political talk show. 
It airs Fridays at 10:30 p.m. on FOX 11 Los Angeles, Sundays at 5:30 a.m. on KTVU FOX 2, Sundays at 11:30 p.m. on FOX 5 San Diego. 
Connect with Elex in social media:
http://www.instagram.com/elexmichaelson
http://www.facebook.com/elexmichaelson
http://www.twitter.com/elex_michaelson