The Issue Is: Rep. Adam Schiff
LOS ANGELES - For political junkies, every day this past week was like the Super Bowl.
On Monday, the Iowa caucus kicked off the Presidential primary in the worst way possible. Tuesday saw the President deliver his third State of the Union, which was quickly overshadowed when Speaker Pelosi literally ripped his speech to pieces. The next day, the Senate acquitted President Trump in his impeachment trial.
Since the formal impeachment inquiry was launched in September, one Democratic leader has risen to national prominence, House Intelligence Chair Adam Schiff of Burbank. In the aftermath of the President's acquittal, the House impeachment manager joins Elex Michaelson to break it all down.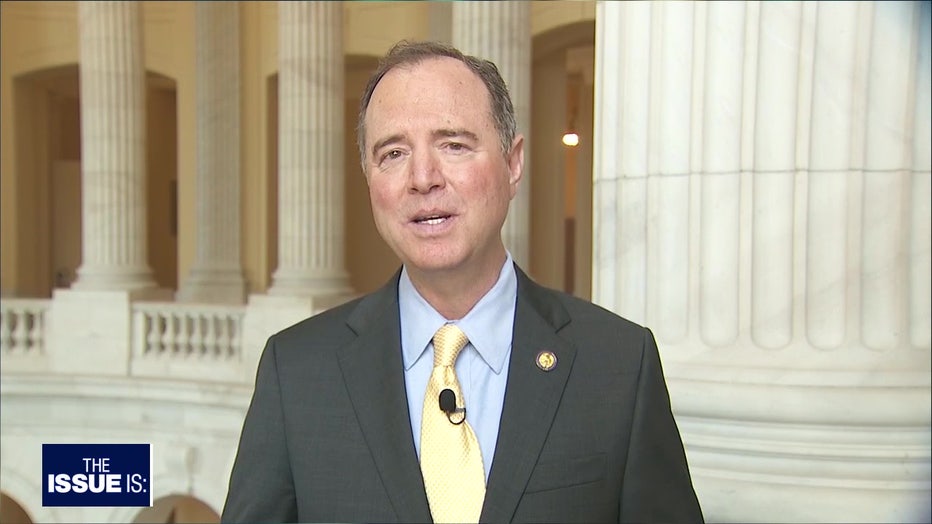 Although history is often written by the victors, Schiff said history will not be kind to President Trump, saying Americans have regretted every time they turn their backs on their values.
Schiff says history will also not be kind to those who stood by the President.
LISTEN: The Issue Is Podcast Ep. 103 - The Issue Is: Adam Schiff
"The Issue Is: with Elex Michaelson" is California's only statewide political show. For airtimes and more information, go to TheIssueIsShow.com.