The Issue Is Podcast: Former Rep. Katie Hill opens up about scandal, trauma, and more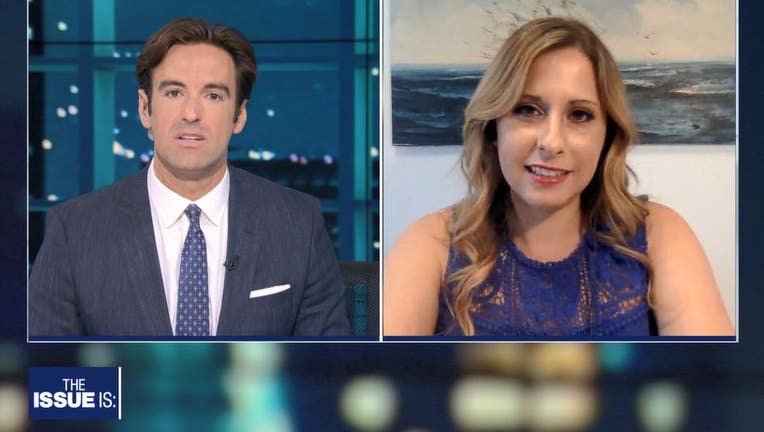 LOS ANGELES - At this time in 2019, Katie Hill was a rising star in the Democratic party.
Having just flipped California's 25th district for the first time since 1993, Hill, at 32 years old, had assignments on the House Armed Services Committee and the House Oversight Committee. She had also been chosen, alongside Colorado Congressman Joe Neguse, to represent the 116th House Freshman class.
Then, in October, following the release of private photos, and the revelation she was having an affair with a campaign staffer, Hill announced her resignation.
In her new book She Will Rise: Becoming a Warrior in the Battle for True Equality, Hill writes about her experience in politics, as well as the plight, generally, of women who enter the political arena.
RELATED: Watch the broadcast version of this podcast
Among other anecdotes in the book, Hill emotionally describes not one, but two instances in which she contemplated suicide.
Get breaking news alerts in the FOX 11 News app. Download for iOS or Android.
The Issue Is is a weekly show that airs on FOX 11 Friday nights at 10:30 PM and on several stations throughout California. We take on discussions and debates with top newsmakers about the most controversial and interesting issues impacting the state, hosted by FOX 11's Elex Michaelson. For showtimes and more information, go to TheIssueIsShow.com.
The Issue Is Podcast contains the audio from the broadcast and often includes extended interviews of the guests we have on the show. The podcast is available on iTunes, Google Podcasts, Spotify, and Audioboom.
Host Elex Michaelson also co-anchors FOX 11 News weeknights at 5 p.m., 6 p.m. and 10 p.m. with Christine Devine. He co-hosts the "FOX 11 Special Report" with Dr. Drew Pinsky weeknights at 7 p.m.