Olympic and Bundy: Tyeler Reign, The Rap Game Season 5 winner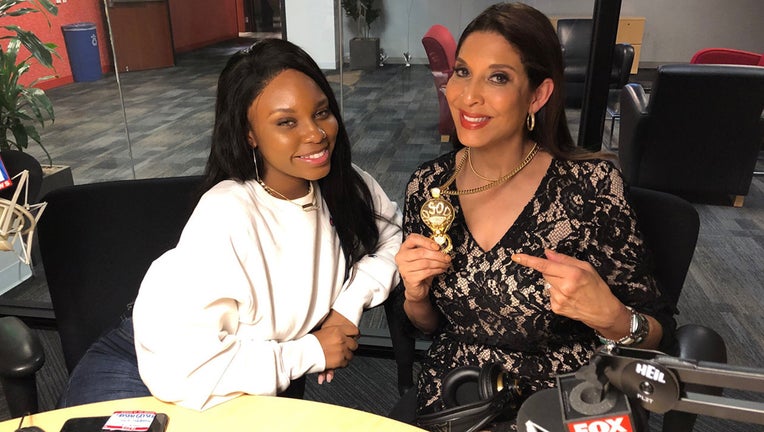 article
LOS ANGELES - Call her "one to watch" in the world of rap. Teen Tyeler Reign shares insight on the biz after winning "The Rap Game" on Lifetime, Season 5.
Listen to the podcast everywhere podcasts are. Tyeler Reign episode.
Tyeler is mentored by rap icon YoYo. Tyeler comes from a music family and has opened up for big names like Busta Rhymes and Silento.
The 17-year-old is homeschooled. She talks about being in the biz, bullying, and what it feels like to share the stage with some of the greatest names in rap.
Her manager Big Mike Robinson joins in on the Olympic & Bundy podcast hosted by Christine Devine, along with her father Richard Smith, a noted singer himself.
STAY CONNECTED
Christine on Facebook: https://www.facebook.com/ChristineDevineTVNewsAnchor
Christine on Twitter: https://twitter.com/DevineNews
Olympic & Bundy Facebook: https://www.facebook.com/olympicandbundy
Olympic & Bundy Twitter: https://twitter.com/OlympicAndBundy
Olympic & Bundy Instagram: https://www.instagram.com/olympicandbundy