Women To March Topless Along Venice Boardwalk For Equal Rights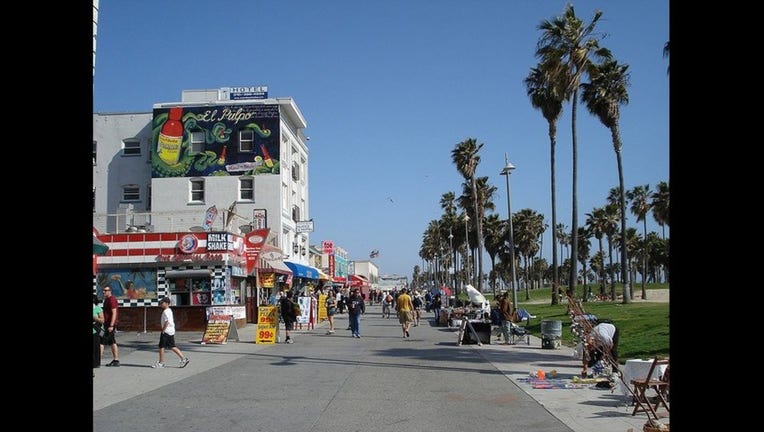 article
VENICE (CNS/FOX 11) - A group of women will march topless along the Venice Beach boardwalk next month as part of an annual call for equal rights for women who want to go bare-breasted in public.

"We're working toward freeing women's nipples and obtaining equal gender topless rights that are enforced worldwide,'' according to Lara Terstenjak, head of the Los Angeles branch of GoTopless, the sponsor of the event.

The annual topless march will be held Aug. 23, with women -- joined by shirtless men -- walking from the northern end of Ocean Front Walk to the center of the boardwalk at Windward Circle, where a rally will be held urging lawmakers to allow women to go topless.

Similar marches will be held in dozens of cities across the country as part of the eighth annual GoTopless Day, organizers said.

On Aug. 21, organizers of the Venice march will hold a "pre-rally party extravaganza'' in West Los Angeles, featuring a screening of the film, "Free the Nipple.''

Terstenjak noted that the Venice Neighborhood Council recently approved a resolution in support of women going topless, but such a change would require action by the city and the county.

"The Venice Neighborhood Council's approval is a hopeful step forward after our eight years of activism on Venice Beach,'' Terstenjak said. "Now it's time for the city and county to follow up by making equal gender topless rights a priority.''

Copyright 2015 FOX 11 Los Angeles : Download our mobile app for breaking news alerts or to watch FOX 11 News | Follow us on Facebook , Twitter and YouTube .