Woman found dead in Rancho Palos Verdes; Homicide detectives investigating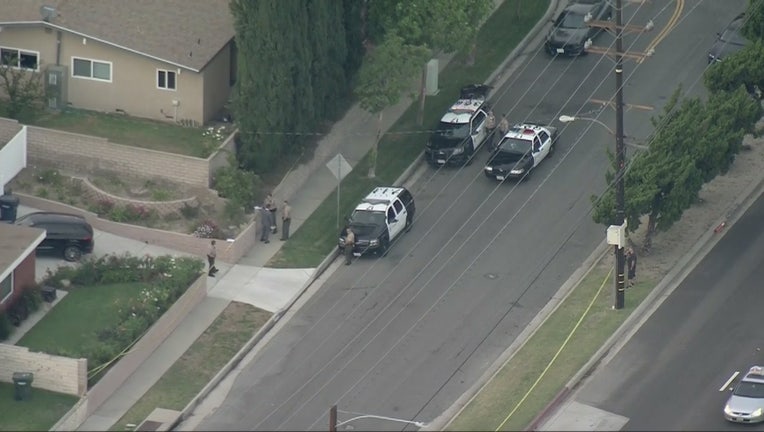 RANCHO PALOS VERDES, Calif. - Homicide detectives with the Los Angeles County Sheriff's Department are investigating two deaths Thursday afternoon -- one which occurred in Rancho Palos Verdes and another in the city of Lake Arrowhead.
Deputies from the Lomita Sheriff's Station were dispatched to a home in the 27800 block of Palmeras Place in Rancho Palos Verdes after reports from concerned family members requesting deputies check the welfare of a man and woman that lived there, according to authorities.
Deputies found a 45-year-old woman suffering from injuries they describe as "traumatic" and was pronounced dead at the scene.
Deputies did not find a second person at the Palmeras Place home but learned the couple owned another home in Lake Arrowhead in San Bernardino County.
Deputies with the San Bernardino County Sheriff's Department went to the Lake Arrowhead home and found a man suffering from what appeared to be a self-inflicted gunshot wound, authorities said. He was pronounced dead at the scene.
The L.A. Sheriff's Department says they are not looking for any suspects.
Anyone with information on this death investigation is asked to call the L.A. County Sheriff's Department's Homicide Bureau at 323-890-5500. Anyone wishing to remain anonymous may call L.A. Crime Stoppers at 800-222-8477.