Hundreds of West LA tenants face eviction in fire-plagued apartment complex
LOS ANGELES - Hundreds of renters at Barrington Plaza in West Los Angeles are looking for a new place to live after finding out they are being evicted.
Located at the corner of Wilshire Boulevard and Barrington Avenue, eight floors in one of the complex's three towers have been red-tagged and out of service since a fire sparked in January 2020.
Barrington Plaza was built in 1961, prior to the 1974 ordinance requiring sprinklers in new high-rise buildings.
"These fire and life safety improvements cannot be accomplished without vacating all three towers. Barrington Plaza has stopped leasing vacant units, and the fire and life safety improvement project can take several years at a cost of over $300 million," according to statement from the owners.
PREVIOUS COVERAGE: 11 injured, including 3-month-old baby, in West Los Angeles 25-story apartment fire
The complex has been plagued by fires in the past, including in 2013 and again in 2020.
In October 2013, a fire erupted on the 11th floor of one of the complex's towers, injuring two people, including a young girl, and displacing up to 150 residents. In January 2020, a fire began on the seventh floor, killing a 19-year-old exchange student from France and injuring about a dozen others, including three firefighters and a 3-month-old child.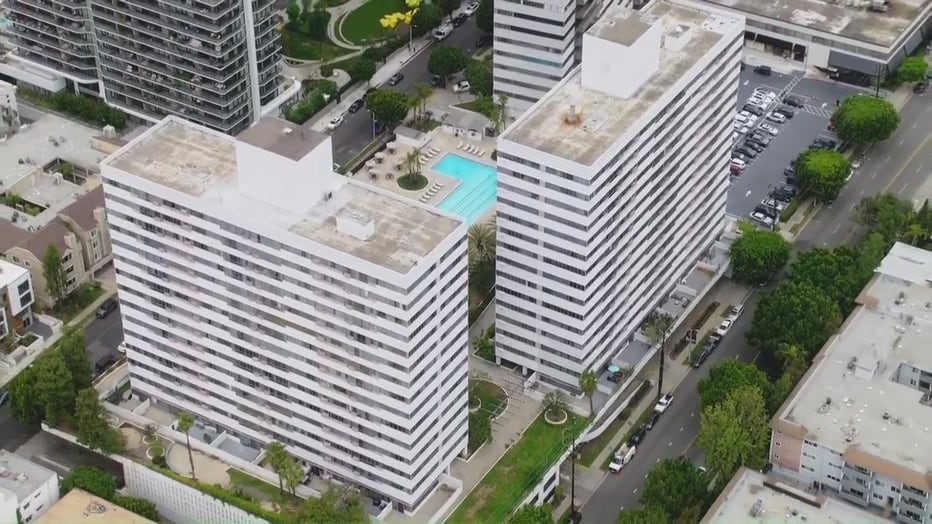 The $300 million project is expected to impact residents in the 577 occupied units in the complex. 
Many of those renters have lived in the building for decades with rent-controlled units.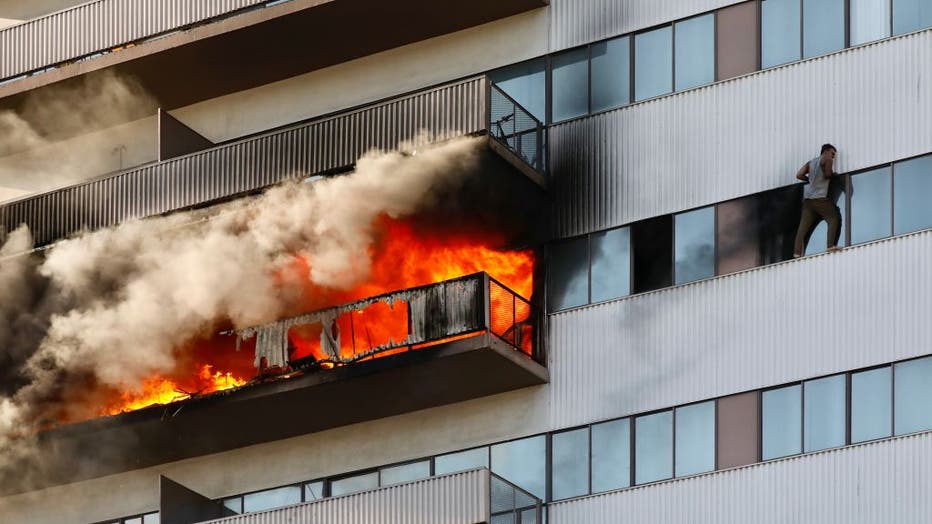 Barrington Plaza residents have until Sept. 5 to move out and could receive more than $22,000 in relocation assistance. 
Some residents may qualify for extensions based on their length of residency, their age or if they are legally handicapped, the building owners said.
Following Monday's announcement that hundreds of tenants will be displaced, Los Angeles City Councilwoman Traci Park introduced a motion seeking to provide tenants with additional relocation benefits and, if possible, their rights to return.
Her motion also calls for the housing department and other related departments to report every 30 days on the status of the Ellis Act process and relocation of tenants. The Ellis Act is a state law that provides landlords with a legal way to move units out of the rental market.
City News Service contributed to this report.