Man dies 2 days after highrise apartment fire in West LA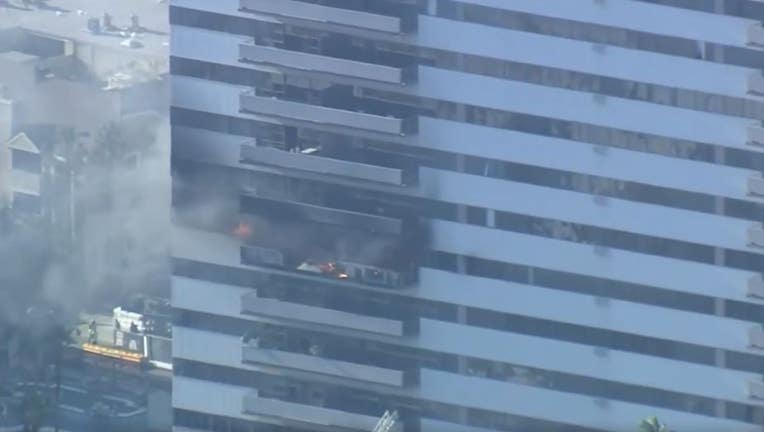 LOS ANGELES - One of the victims of the Barrington Plaza apartment building fire Wednesday in West Los Angeles who was rushed to the hospital in grave condition has died.
The Los Angeles Fire Department says the 19-year-old male victim passed away Friday evening. His identity has not been released.
No further details were provided.
RELATED: 11 injured, including 3-month-old baby, in West Los Angeles 25-story apartment fire
RELATED: Brentwood Plaza not only LA building without modern fire prevention system
The fire broke out at about 8:30 a.m. on the sixth floor of the highrise building located near the intersection of Wilshire Boulevard and Barrington Avenue.
Eleven people, including a 3-month-old child, were injured that day.
Officials say the building had no sprinkler system due to a building code that does not require buildings built before 1974 to install modern fire prevention system. The Barrington Plaza was built in the early 1960s.
At least 55 highrises in the city of Los Angeles currently don't meet modern fire standards, according to the Los Angeles Fire Department.