Watch parts of ceiling cave in during severe weather at a Florida grocery store
Shoppers at a Florida Winn-Dixie were surprised to see ceiling tiles collapse on Thursday during a severe storm that moved through South Florida.
Local emergency management reported parts of the roof of the store located in Okeechobee were torn off, allowing rainwater to enter the building.
The grocery store was open at the time, and shoppers said the entire incident came without warning.
Jodi Adele was picking up some last-minute items for a birthday dinner and messaged her family from the check-out counter that she would be late because of the storm.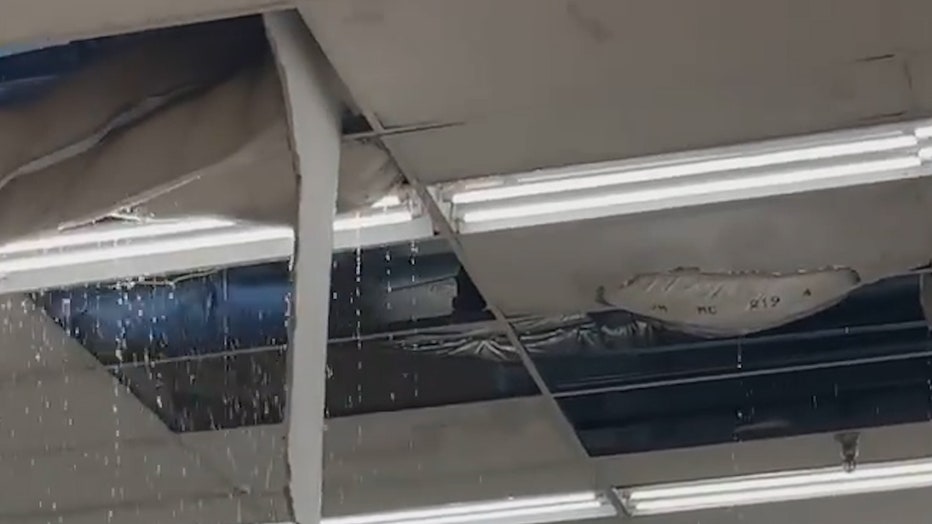 FILE - Still image from video showing ceiling damage after a severe storm ripped through South Florida.
"When I looked back up from that message, the wind outside had picked up so fast, and it immediately sounded like a train was coming. The store started shaking, the doors blew open, and ceiling tiles began to fall," said Adele.
DEADLY TORNADO SWEEPS ACROSS TEXAS DURING MULTIDAY SEVERE WEATHER THREAT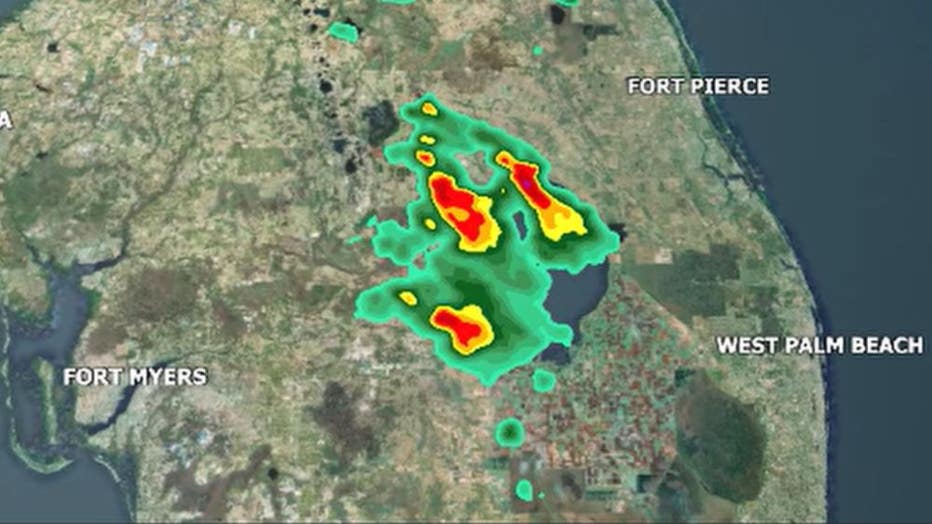 Doppler radar image of storms in South Florida (FOX Weather)
Videos taken by the shopper showed tiles falling from the ceiling as rainwater poured over the floral department and produce stands.
Neither National Weather Service nor the local emergency management reported any injuries associated with the roof damage.
Nearby power lines were also reported to be impacted during the storm, but as of Thursday evening, the NWS did not believe the damage was caused by a tornado.
The Sunshine State is no stranger to thunderstorms during the summer, but the enhancement of moisture has allowed some communities to see storms that are more widespread than usual.
NEARLY 200 MILLION LIGHTNING STRIKES HIT US IN 2022. HOW MANY HIT YOUR STATE?
Adele chalked up her viral videos as simply the outcome of trying to pick up some birthday items.
"When you're picking up a birthday cake for your dad at Winn-Dixie, and a tornado whips through while you're checking out," she posted on Facebook.