Utah Jazz star Donovan Mitchell wears LA designer's protest shirt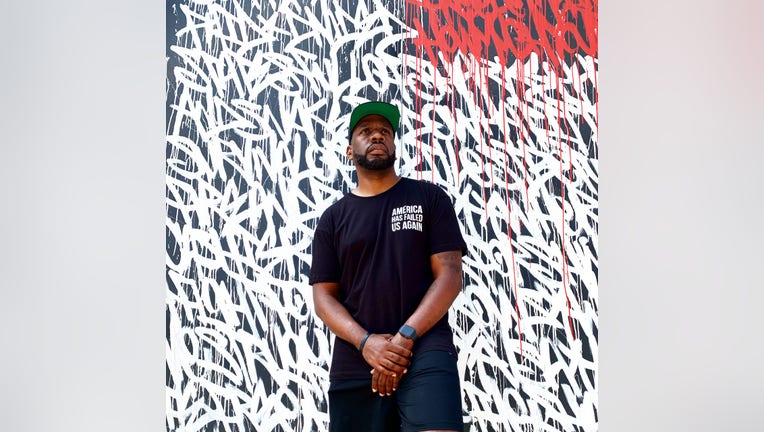 LOS ANGELES - As NBA players made a statement against racial injustice, a Los Angeles clothing designer caught the eye of one player.
To his surprise, Garry Clare was alerted that a player from the Utah Jazz wore his design in the bubble earlier this month.
Regarding the t-shirt, Clare says "I've been getting a lot of praise and getting a lot of backlash."  His t-shirt and hats read "America has failed us again."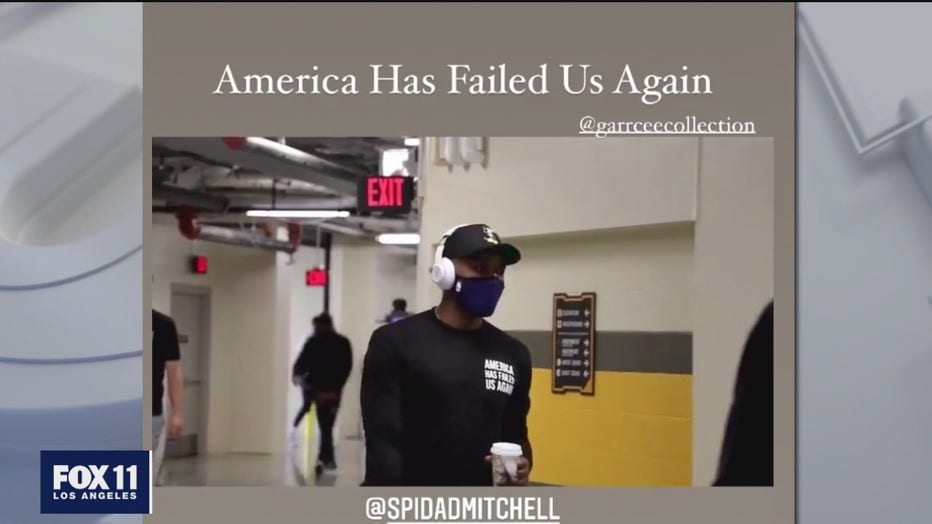 The designer who grew up in South LA says "I'm not taking a stab at the opportunities I have had, that my family has had. At the same time, a lot of things need to be looked at, need to be digged into..."
He adds that he has friends who are police officers and in the military.
RELATED: Report: NBA players agree to resume playoffs after protest against racial injustice
Clare is a men's and women's fashion designer who now lives in Inglewood. His line is called Garrcee Collection and can be found online. His first love is designing t-shirts with a message and that led to the "America had failed us again" line.
As the NBA playoffs were about to start, Utah Jazz player Donovan Mitchell wore his protest shirt alongside others wearing Black Lives Matter shirts in a tunnel in the NBA bubble.
The designer says his statement is in hopes of unity and a focus on African-Americans killed by police.
Clare has never met the player who put Garrcee collection on the NBA map and says Mitchell's designer found him.
Click here to view the Garrcee collection.