Unabomber Ted Kaczynski cause of death in federal prison cell reportedly suicide
Theodore "Ted" Kaczynski, also known as the "Unabomber," is reported to have died by suicide at the federal prison in North Carolina Saturday. 
Though authorities so far have not revealed an official cause of death, The New York Times reported Kaczynski, 81, died by suicide, citing three people familiar with the situation.
"For safety, security, and privacy reasons, this office does not share specifics regarding the cause of death for any inmate. The official cause of death is determined by the medical examiner and not the Bureau of Prisons (BOP)," a spokesperson for the Federal Bureau of Prisons told Fox News Digital Sunday when asked about the Times report. 
"We have no additional information to provide beyond this and the attached press release," the spokesperson said. 
Fox News Digital also reached out to the Office of the Chief Medical Examiner in North Carolina on Sunday but did not immediately hear back. 
At approximately 12:25 a.m. Saturday, inmate Kaczynski, a Harvard-educated mathematician convicted of running a 17-year bombing campaign that killed three people and injured 23 others, was found unresponsive at the Federal Medical Center (FMC) Butner in Butner, N.C., the Federal Bureau of Prisons said in a press release obtained by Fox News Digital. 
"Responding staff immediately initiated life-saving measures," the release said. "Staff requested emergency medical services (EMS) and life-saving efforts continued. Mr. Kaczynski was transported by EMS to a local hospital and subsequently pronounced deceased by hospital personnel. The Federal Bureau of Investigation was notified. No staff or other inmates were injured and at no time was the public in danger." 
"Mr. Kaczynski was an 81-year-old male sentenced in the Eastern District of California to a Life sentence for Transportation of an Explosive with Intent to Kill or Injure, Mailing an Explosive Device with Intent to Kill or Injure, and Use of a Destructive Device in Relation to a Crime of Violence," the press release Saturday added. "He had been in custody at FMC Butner since December 14, 2021. FMC Butner is an administrative security facility and currently houses 833 male offenders."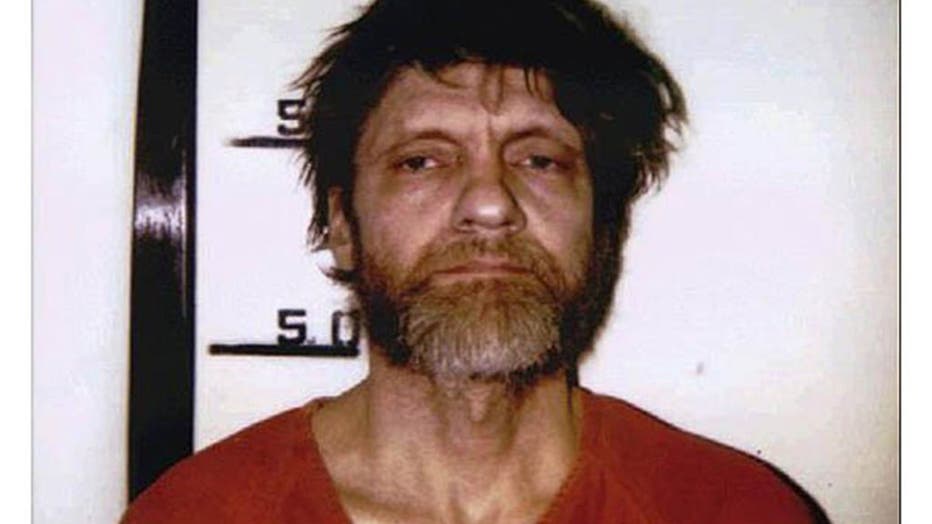 Mugshot of Ted Kaczynski, identidentified as the domestic terrorist known as the Unabomber, April 1996. (Photo by Bureau of Prisons/Getty Images)
Before his transfer to the prison medical facility, he had been held in the federal Supermax prison in Florence, Colorado, since May 1998, when he was sentenced to four life sentences plus 30 years for a campaign of terror that set universities nationwide on edge. 
He admitted to committing 16 bombings between 1978 and 1995, permanently maiming several of his victims.
Years before the Sept. 11 attacks and the anthrax mailing, the Unabomber's deadly homemade bombs changed the way Americans mailed packages and boarded airplanes, even virtually shutting down air travel on the West Coast in July 1995.
At the urging of federal authorities, The Washington Post, in conjunction with The New York Times, in September 1995 published his 35,000-word manifesto, "Industrial Society and Its Future," which claimed modern society and technology were leading to a sense of powerlessness and alienation. That led to Kaczynski's brother, David, and David's wife, Linda Patrik, recognizing the treatise's tone and tipping off the FBI, which had been searching for the Unabomber for years in the nation's longest, costliest manhunt.
Authorities in April 1996 found him in a 10-by-14-foot plywood and tarpaper cabin outside Lincoln, Montana, that was filled with journals, a coded diary, explosive ingredients and two completed bombs. The FBI called him the "Unabomber" because his early targets seemed to be universities and airlines. An altitude-triggered bomb he mailed in 1979 went off as planned aboard an American Airlines flight; a dozen people aboard suffered from smoke inhalation.
Kaczynski killed computer rental store owner Hugh Scrutton, advertising executive Thomas Mosser and timber industry lobbyist Gilbert Murray. California geneticist Charles Epstein and Yale University computer expert David Gelernter were maimed by bombs two days apart in June 1993.
In light of Kaczynski death, the Times noted the controversy surrounding the August 2019 death of Jeffrey Epstein at the Metropolitan Correctional Center in New York City. 
Widespread speculation whirled suggesting Epstein was murdered while facing federal sex trafficking charges, but authorities have insisted he died by suicide, instead citing lax patrol practices and staffing shortages that allegedly gave the disgraced financier an opportunity to kill himself. 
The Associated Press contributed to this report.