Uber warns of significant delays at LAX due to new shuttle plan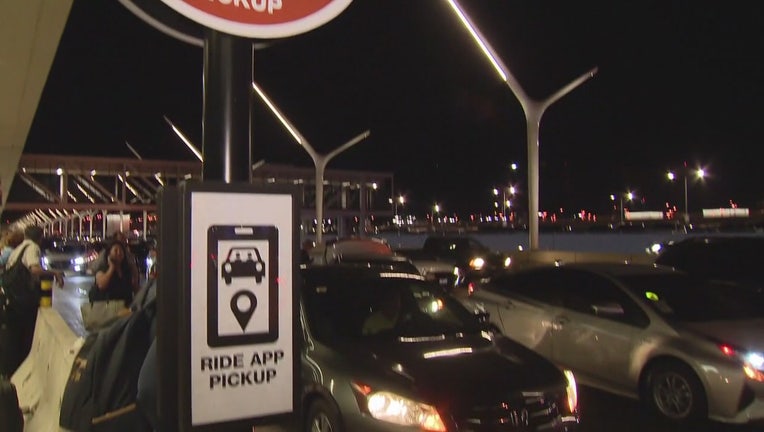 LOS ANGELES - Uber is warning that a new plan at LAX to shuttle rideshare passengers to and from the airport could cause significant delays. 
Starting at the end of the month shuttle buses will take LAX travelers to a lot near terminal one to call a rideshare service.      
Uber says the new lot, with only 37 slots assigned to uber, will not  be able to accommodate the demand which they say during prime time hours amounts to more than a thousand passengers per hour.      
LAX says they have created the new system to address worsening airport traffic.