Two major crashes impacting 405 Freeway in Long Beach; CHP officer injured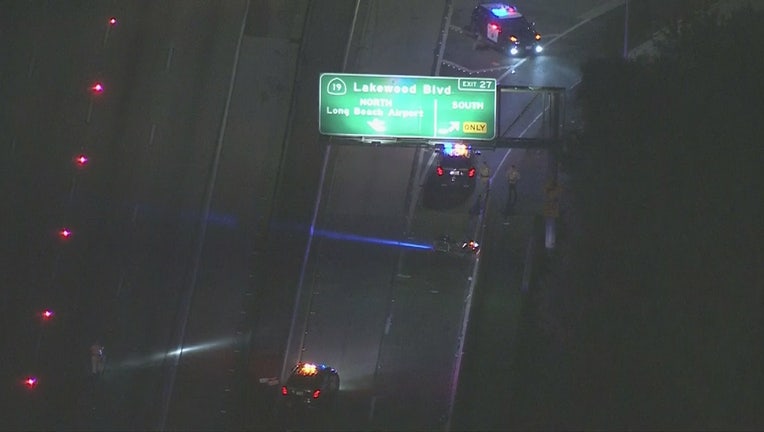 LAKEWOOD, Calif. - A California Highway Patrol motorcycle officer was injured Friday night in the Lakewood area heavily impacting the southbound 405 Freeway in the area.
The officer was taken to a local hospital with serious injuries. Their condition is unknown.
All lanes of the southbound 405 Freeway at the Lakewood Boulevard exit were temporarily closed. CHP has since reopened two lanes to alleviate congestion on the freeway.
Nearby, on the northbound side of the 405 Freeway in Long Beach, a fatal crash was reported near Woodruff Avenue. A vehicle reportedly struck a pedestrian.
Both incidents are under investigation by the CHP. No further details were immediately known.