Two Beverly Hills police officers injured in crash during pursuit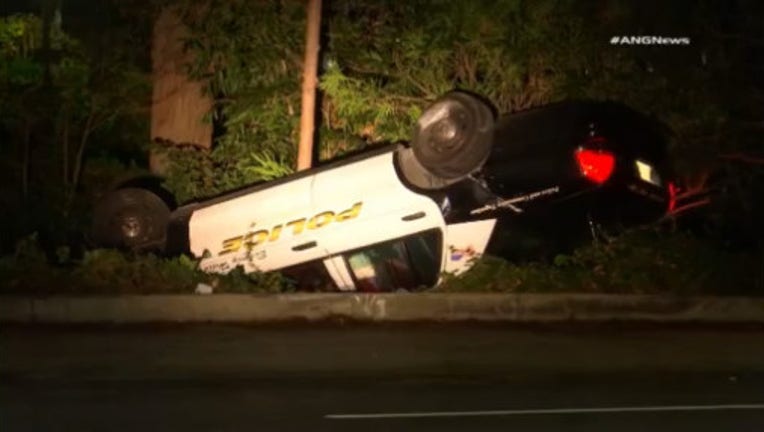 article
WEST HOLLYWOOD, Calif. - Two Beverly Hills police officers were injured when their patrol car overturned while they were pursuing a stolen vehicle, authorities said.
It happened at 2:24 a.m. Saturday on Sunset Boulevard, according to a Beverly Hills Police Department news release.
The officers were attempting to assist in the pursuit when the officer driving the patrol car lost control and it overturned west of Sunset Plaza Drive, police said. Both officers suffered minor injuries.
Sunset Boulevard was shut down between Veteran Avenue and Sunset Plaza Drive during the accident investigation.