Trump leaves intact LGBTQ work protections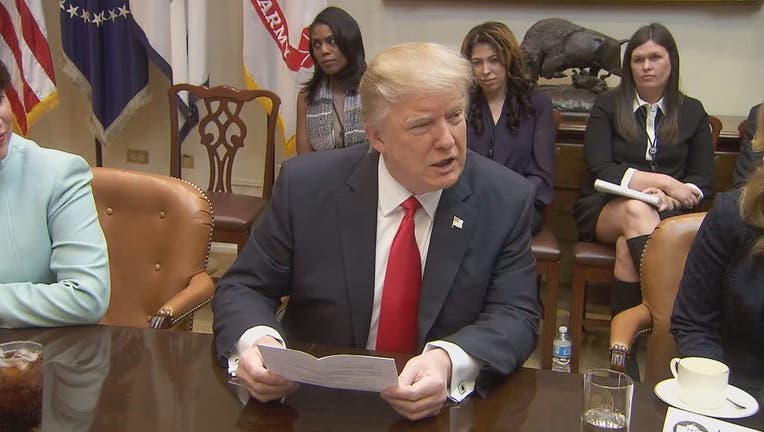 article
WASHINGTON (AP) -- President Donald Trump on Tuesday said he won't roll back federal workplace protections for gay, lesbian, bisexual, transgender and queer people, giving a rare nod of approval to President Barack Obama's work on the issue.
In a statement released early morning, the White House said Obama's 2014 executive order prohibiting LGBTQ workplace discrimination would remain intact "at the direction" of Trump.
The announcement came just hours before Trump was to announce his pick for the Supreme Court. That nominee, if confirmed by the Senate, would have a say in potential court challenges to gay marriage rights. The Supreme Court legalized same sex marriage in 2015, but efforts are underway in some states to try to restrict the scope of the decision.
"President Trump continues to be respectful and supportive of LGBTQ rights, just as he was throughout the election," according to the White House statement. "The president is proud to have been the first ever GOP nominee to mention the LGBTQ community in his nomination acceptance speech, pledging then to protect the community from violence and oppression."
The Trump administration has vowed to gut much of President Barack Obama's work from the past eight years and had been scrutinizing the 2014 order. Obama's directive protects people from LGBTQ discrimination while working for federal contractors.
Human Rights Campaign, an opponent of the Trump administration, said it isn't convinced of the president's commitment to LGBTQ rights. HRC President Chad Griffin said Trump "has left the key question unanswered -- will he commit to opposing any executive actions that allow government employees, taxpayer-funded organizations or even companies to discriminate?"