Trio of distraction robbers targeting customers hit La Verne Sprouts Market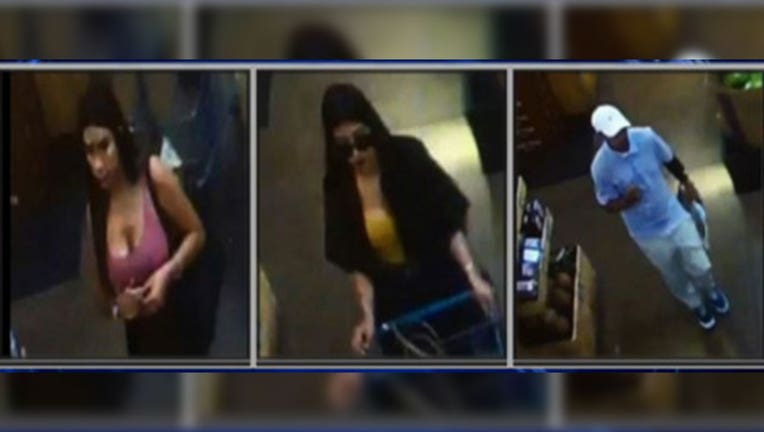 LA VERNE, Calif. - La Verne police need the public's help in identifying a trio of distraction robbers who are targeting shoppers.
Police released images of the three suspects. They hit a Sprouts Market in La Verne on Thursday afternoon.
These suspects are believed to be associated with other such crimes, which typically target elderly customers.
Police warn that distraction robberies are common and are warning customers to be aware of their surroundings.   
If you recognize any of the suspects please call La Verne police