Trader Joe's execs shoot down possibility of self-checkout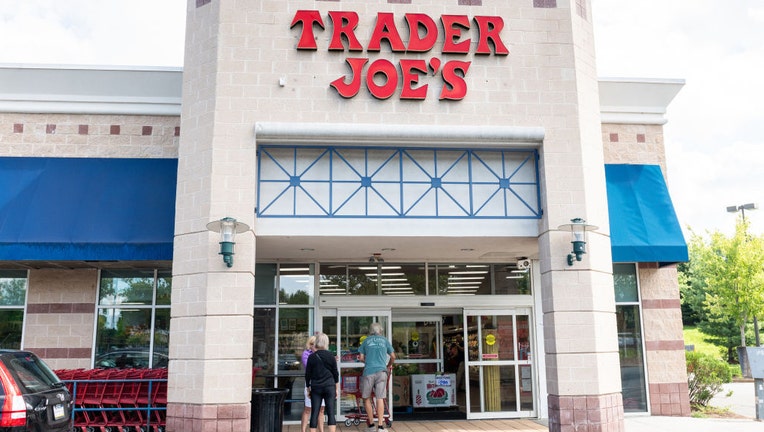 article
Top executives at Trader Joe's recently addressed the possibility of implementing self-checkout machines by the grocery chain.
CEO Bryan Palbaum and Vice CEO Jon Basalone both refuted the notion that the company would bring the option soon, calling it "false."
"That's as false as false can be because we believe in people, and we're not trying to get rid of our crew members for efficiency's sake or whatever the – I don't know what the reasons are people put self-checkout in," Basalone said.
TRADER JOE'S RECALLS FALAFEL, BROCCOLI CHEDDAR SOUP FOR POSSIBLE ROCKS, INSECTS
The comments came during Monday's episode of the company's podcast. 
Consumer speculation about whether the California-based grocery chain would put in self-checkout has arisen from time to time in the past. Many popular grocery stores, including Kroger, Publix and Albertsons, utilize the technology.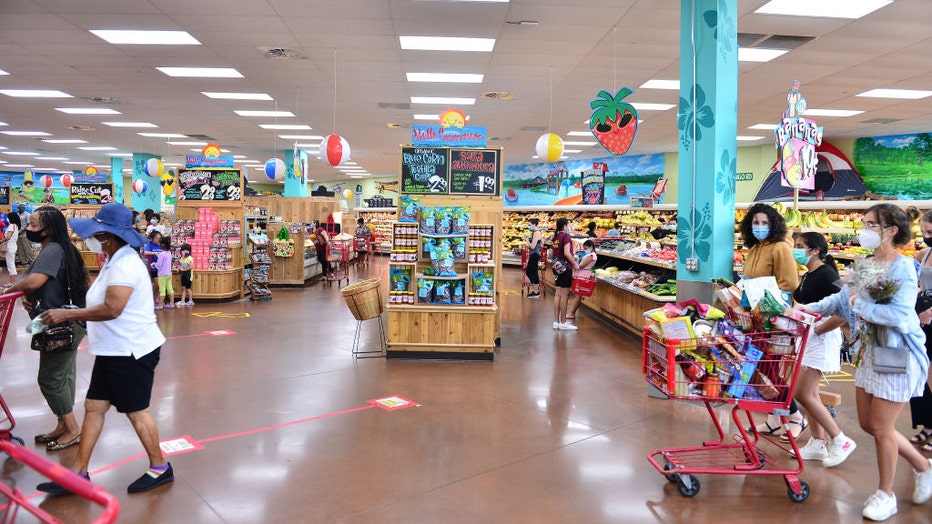 Customers wearing face masks shop at a Trader Joe's store on July 16, 2020 in Pembroke Pines, Florida. Some major U.S. corporations are requiring masks to be worn in their stores upon entering to control the spread of COVID-19. (Photo by Johnny Louis
"It's not fun," Palbaum told the hosts of the podcast about self-checkout. "I was just saying, I would, I have fun bagging groceries and working at the register. Self-checkout is work. I don't want that."
Trader Joe's executives have previously discussed self-checkout on the company's podcast. Tara Miller did so in 2020 amid the COVID-19 pandemic, saying Trader Joe's employees "remain our most valued resource."
"While other retailers were cutting staff and adding things like self-checkout, curbside pickup and outsourcing delivery options, we were hiring more crew, and we continue to do that," she said at the time.
The company still does not engage in curbside or third-party delivery for groceries. Online shopping also isn't an option available at Trader Joe's, according to the company's website.
TRADER JOE'S FACING LAWSUIT OVER LEAD, CADMIUM LEVELS IN DARK CHOCOLATE: REPORT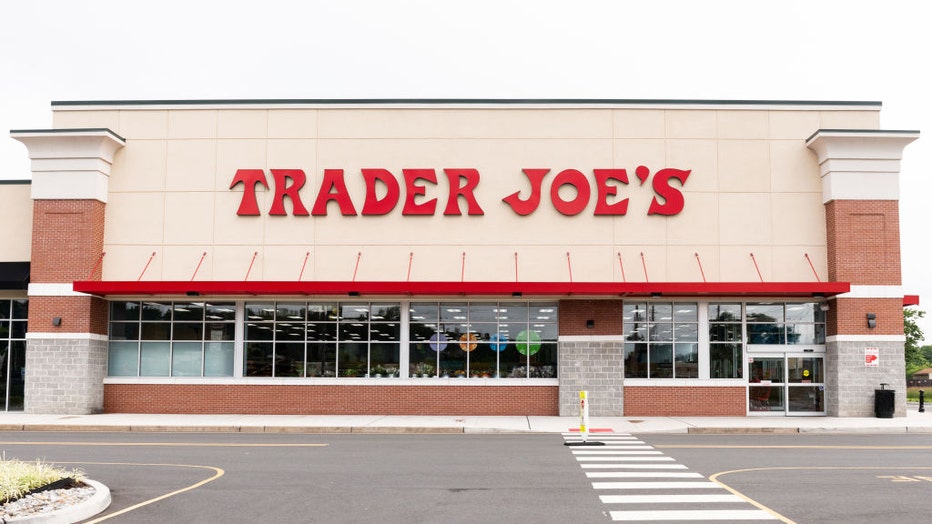 Trader Joe's store in North Brunswick Township, New Jersey. (Photo by Michael Brochstein/SOPA Images/LightRocket via Getty Images)
Other rumors that Trader Joe's refuted on the Monday podcast episode included in-store restaurants with in-aisle waiting areas and cashiers being ordered to flirt with customers.
Trader Joe's, which is privately owned, operates more than 540 locations across the country, according to a recent press release. It has been around since 1967.
Get the latest updates on this story at FOXBusiness.com