Thousands gathered in downtown L.A. as Armenian Prime Minister holds rally
LOS ANGELES (FOX 11) - Thousands of people gathered at Grand Park in downtown Los Angeles Sunday afternoon as the Armenian Prime Minister held a speech during a rally.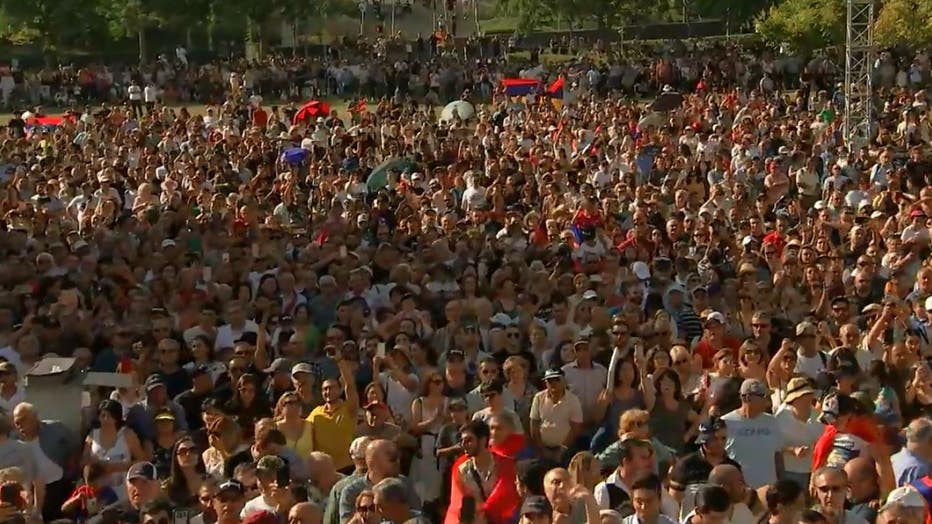 Photo Credit: Nikol Pashinyan/ Facebook 
The Prime Minister addressed an estimated 10,000 people from the steps of City Hall at a rally Sunday, marking his first visit to Los Angeles, which is home to the largest group of Armenians living outside of Armenia.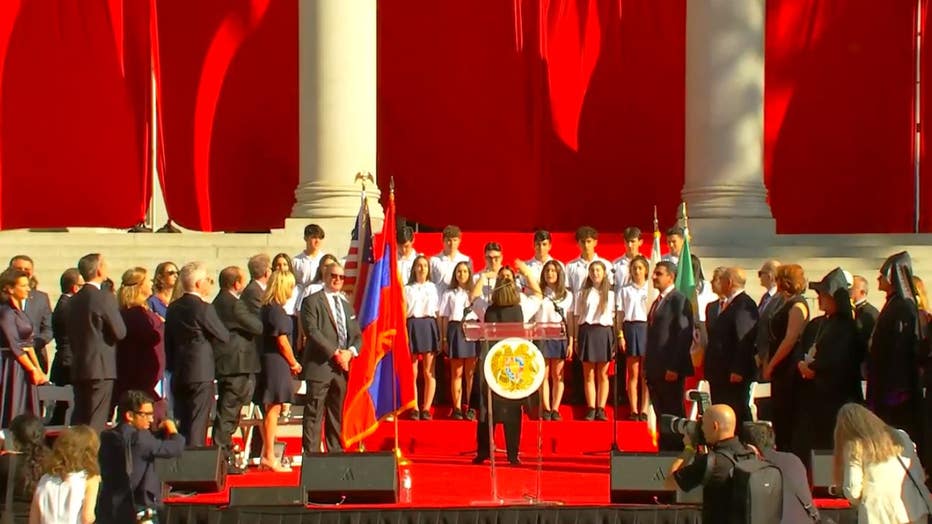 Photo Credit: Nikol Pashinyan/ Facebook 
Los Angeles City Councilman Paul Krekorian introduced the prime minister at the event, Mayor Eric Garcetti was one of several city officials in attendance. 
FOX 11's Araksya Karapetyan gets a one-on-one interview with Prime Minister Nikol Pashinyan. Among the topics discussed were Armenia's peaceful Velvet Revolution in which Armenian citizens overthrew a corrupt regime and established free elections and open government with Pashinyan leading the way; the progress his administration has made to fight corruption; what the transition has been like for his family; and what he sees as the future of Armenia and Diaspora.
The democratically-elected leader took office in May of 2018, following what has become known as the "Velvet Revolution", in which citizens peacefully overthrew the exiting regime to establish free elections. Pashinyan is now working to reform the government and fight corruption. 
Pashinyan invited the Armenian community to attend the rally during a Facebook live video posted last month. 
This trip to the United States was in part to thank the Armenian Diaspora for their unwavering support.
FOX 11's Alexi Chidbachian and Hailey Winslow contributed to this report.