Thieves break into Lancaster nonprofit, steal 'kindness packs' made to give to homeless
LANCASTER, Calif. - Thieves allegedly broke into a nonprofit in Lancaster over the weekend and stole "kindness" packs that were to be handed out to the homeless.
Grace Resources, a nonprofit with a mission of helping people experiencing homelessness and poverty, said in a Facebook post that the packs included clothing, shoes, hygiene kits, beanies, gloves, non-perishable snacks, water bottles and some household items. They estimated that the thief or thieves stole roughly 25-30 packs.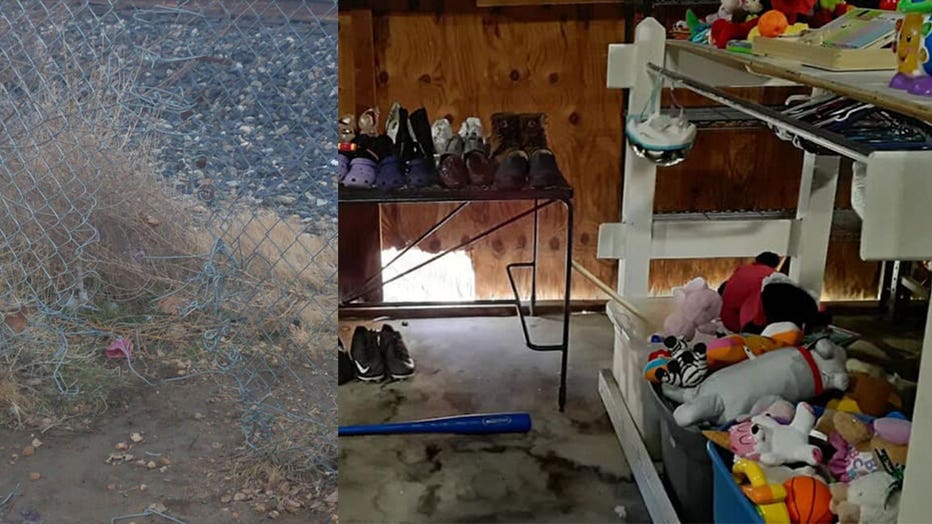 (Grace Resources / Facebook)
Whoever stole the kindness packs cut through the wire fence on the property and broke into the nonprofit's barn, which was where the packs were being assembled.
The thief did leave his or her knife and meth pipe in the barn, the nonprofit said.
The initial crime took place Saturday night, but the nonprofit was hit again on Sunday night after they patched things up earlier that morning.
"Frustrating part of this is if they just came in and asked we would have helped them with free clothing and shoes," the Facebook post reads.
The nonprofit added that it will not allow this crime to deter them from helping those in need.