Thanksgiving storm blankets portions of Southland with snow; Winter Storm Warning in effect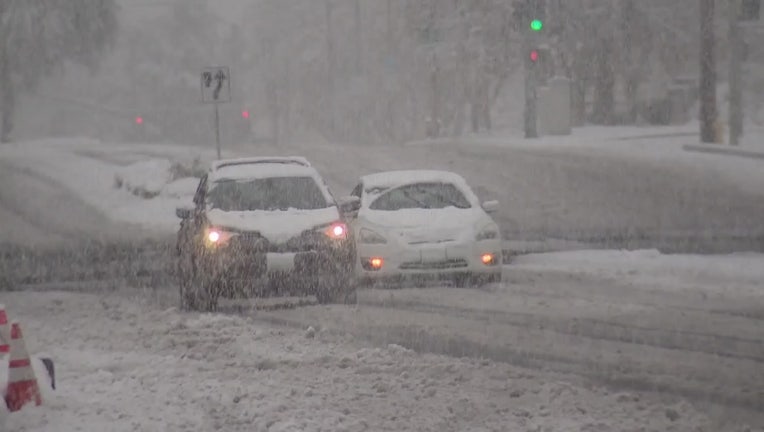 article
LOS ANGELES - A Winter Storm Warning remained in force Friday in the San Gabriel Mountains in Los Angeles County and the Antelope Valley. 
The warning would be in effect until 10 p.m., according to the National Weather Service. 
Forecasters said that by the time the storm tapers off, it will have caused accumulations of 6 to 12 inches in most mountain areas but 3 to 6 inches at the Grapevine, which affected the 405 Freeway, and up to 24 inches in the eastern San Gabriels.
The Grapevine, which was closed much of Thanksgiving Day, was reopened at 11 p.m. Thursday with the California Highway Patrol running escorts.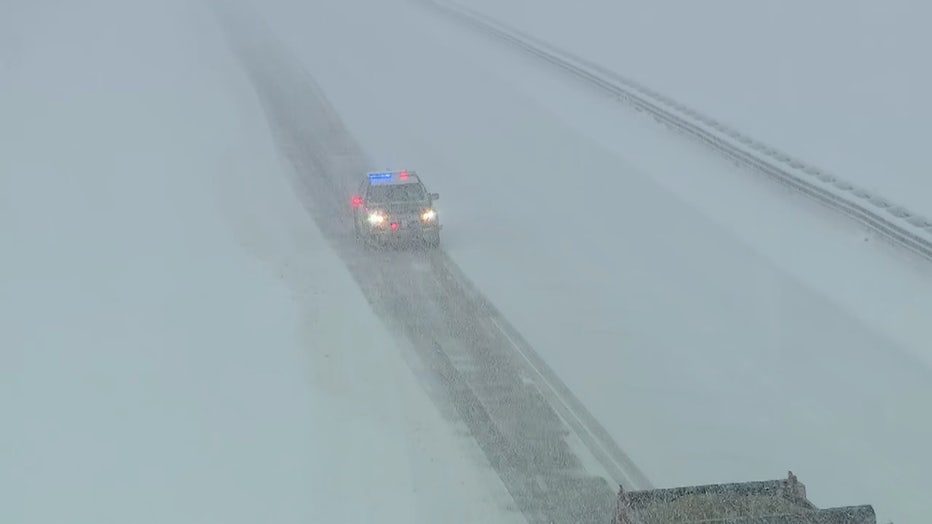 RELATED: Thanksgiving storm makes for slippery roadways; heavy snow shuts down the Grapevine pass

"If you must travel, keep an extra flashlight, food, and water in your vehicle in case of an emergency," the NWS urged in a statement.
The weather service also said the winter storm warning would be in force until 4 p.m. in the Antelope Valley, where 2 to 5 inches of snow are expected on the valley floor and 4 to 8 inches in the foothills, with the snow level between 2,000 and 3,000 feet.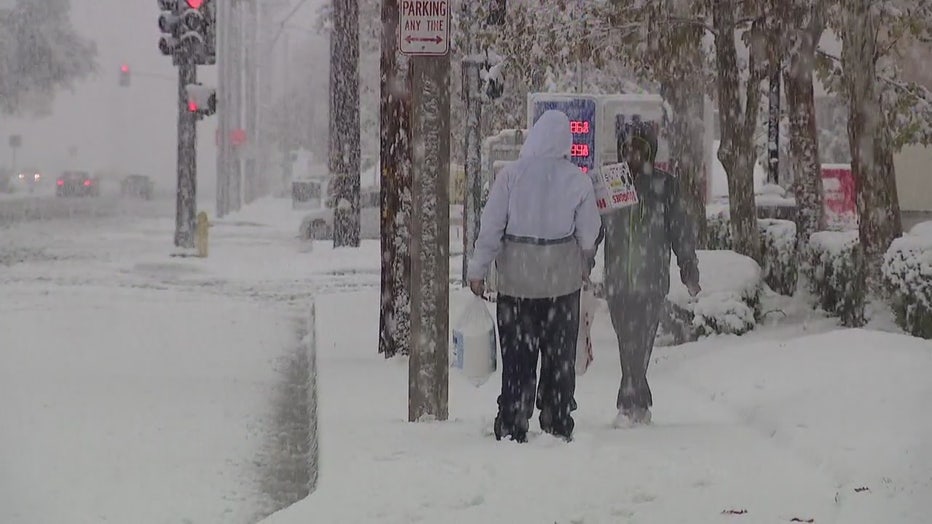 In Orange County, a beach hazard statement, which is slightly less serious than a high surf advisory, will be in effect through this afternoon, with the NWS forecasting surf of 4 to 7 feet and warning that minor coastal flooding is possible during high tide between 8 a.m. and 10 a.m.
Forecasters also warned that strong rip currents will make swimming and surfing dangerous.
Along the L.A. County coast, a small craft advisory issued Thursday was allowed to expire but a gale watch will be in force from Saturday morning through Sunday afternoon, with the NWS forecasting south winds of 25 to 35 knots and 40-knot gusts.
A 50 percent chance of showers exists today in Los Angeles and the San Gabriel Valley, but the chance of measurable precipitation was only 30 percent in the San Fernando, Santa Clarita and Antelope valleys.
The storm prompted city and county officials in Los Angeles to open 24- hour shelters early for the homeless to escape the cold and rain. More than500 new emergency shelter beds opened Wednesday in Los Angeles, with more opening across the city Thursday and Friday. Countywide, the Board of Supervisors voted to open seven shelters early, all of them by Friday.