Sandia Fire in Temecula burns nearly 8 acres
TEMECULA, Calif. - Crews have contained a fire that broke out in Temecula late Wednesday morning.
The Sandia Fire broke out around 11:40 a.m. in the 48100 block of Sandia Creek Drive.
Fire officials said the fire was burning light flashy fuels at a moderate rate of speed. It was fully contained by Thursday afternoon.
Images from SkyFOX showed the smoke surrounding several homes in the area. A firefighting plane had also dumped fire retardant on one of the homes and the vehicle parked outside the home.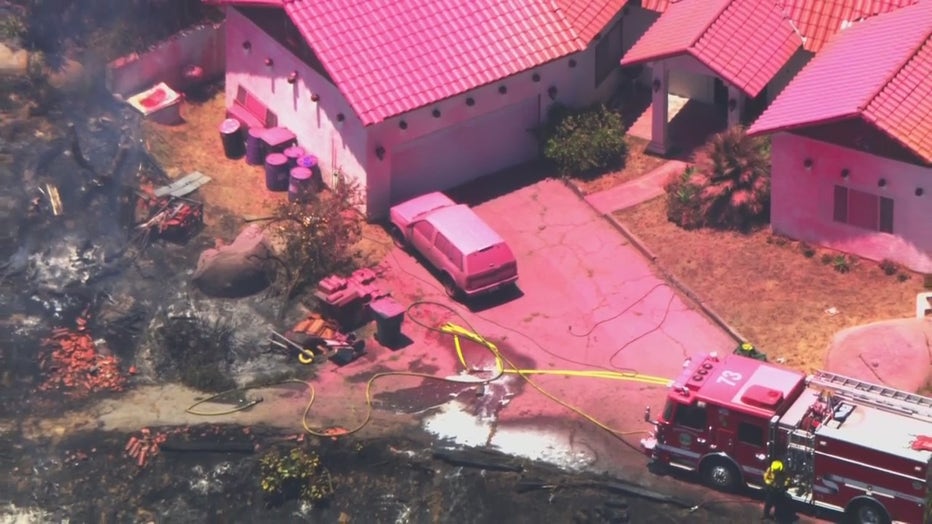 An evacuation order issued for Sandia Creek Road from DeAnza Road to El Prado Road has since been lifted.
The fire burned 7.6 acres total, according to officials.