Teachers with Hacienda La Puente School District on unpaid leave after refusing COVID vaccine
LOS ANGELES - Dozens of teachers with the Hacienda La Puente School District are on unpaid leave after refusing to get the COID-19 vaccine. 
Some teachers, staff and faculty members have been on unpaid leave for almost two weeks after defying the school board's vaccine mandate. 
On Sept. 23, the Board of Trustees directed the school district to require that all staff be vaccinated for COVID-19 by Oct. 15. However, dozens of staff members refused, citing religious belief. 
"We're all on unpaid leave right now. So they're basically not giving us another choice and it's discriminating against our religious beliefs," said teacher Vanessa Lozano. 
They filed exemptions not to be vaccinated, but many teachers say their rights are being ignored by the school board. 
A rally was held Thursday night during the school board meeting. Several people packed inside, expressing their concern… but no change was made. 
Get your top stories delivered daily! Sign up for FOX 11's Fast 5 newsletter. And, get breaking news alerts in the FOX 11 News app. Download for iOS or Android.
"It's completely unbelievable. Some days I'm lost for words but I'm thankful we got all these wonderful people who support us and our families. But it's been a very difficult last 10 days for sure," said teacher Marilyn Quintero.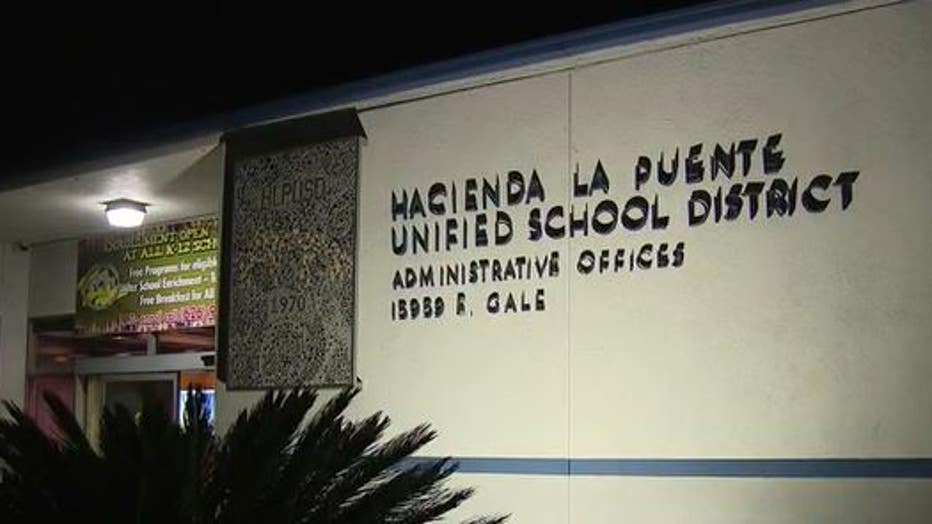 The Hacienda La Puente School District released the following statement, "This decision follows data from the Centers for Disease Control and Los Angeles County Department of Public Health showing that COVID-19 continues to be a serious health risk and vaccines are safe and effective. In-person learning is critical for our student's growth and development. Hacienda La Puente District is committed to ensuring that our schools can continue to offer a safe educational setting for classroom instruction and the extracurricular enrichment opportunities that allow our students to thrive."
Meanwhile at Granada Hills Charter High School, six teachers and a counselor were fired for not being vaccinated. 
Tune in to FOX 11 Los Angeles for the latest Southern California news.