'Tarzan' actor's wife found dead at their Santa Barbara home; son killed by deputies
SANTA BARBARA, Calif. - "Tarzan" actor Ron Ely's wife was stabbed to death in their California home by their 30-year-old son, who was then shot and killed by sheriff's deputies at their Santa Barbara area home, authorities said Wednesday. 
Authorities were investigating a homicide and deputy-involved shooting at Ron Ely's home in Hope Ranch, an unincorporated area of Santa Barbara County on Tuesday night.
The Santa Barbara County Sheriff's Department identified the victim as Ely's wife, 62-year-old Valerie Lundeen Ely. She was found with multiple stab wounds inside the couple's Southern California home, the Sheriff's Office said.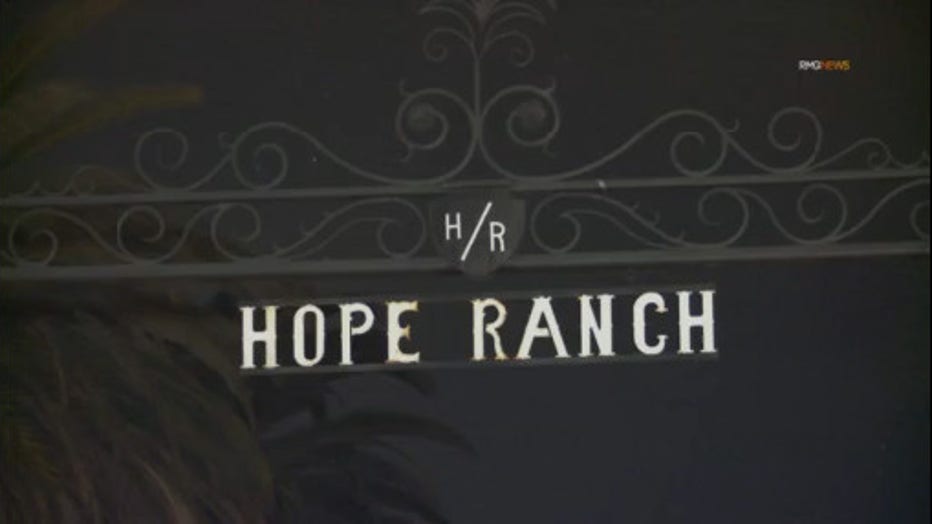 Deputies were initially dispatched to the 4100 block of Mariposa Drive shortly after 8 p.m. to investigate a report of a domestic dispute. 
Arriving deputies heard gunshots coming from inside the home when responding to the disturbance call and found an elderly woman shot outside Ely's home, the Sheriff's Office said. A shelter-in-place order was sent out to nearby residents, FOX 11 affiliate KEYT-TV/KKFX reported.
Deputies set up a perimeter and were searching the property when they came face-to-face with the suspected killer inside Ely's home. The suspected shooter was armed and deputies determined he posed an immediate threat and opened fire, officials said.
A KKFX news crew at the scene captured the sounds of gunfire ringing out from within the property.
The suspect was shot and killed on the property, the Sheriff's Office said. No deputies were injured during the confrontation with the suspect. The Sheriff's Department says four deputies were involved in the shooting.
The suspect was identified as the couple's son, 30-year-old Cameron Ely.
There was no report of Ron Ely being injured. Authorities confirmed he was at the home during the stabbing and the shooting, and an earlier sheriff's statement said an elderly man in the home was taken to a hospital for evaluation.
The deputies involved have not been identified but they've been placed on paid administrative leave during the investigation, which the Sheriff's Office says is routine following an officer or deputy-involved shooting.
Autopsies for both the victim and the suspect are pending.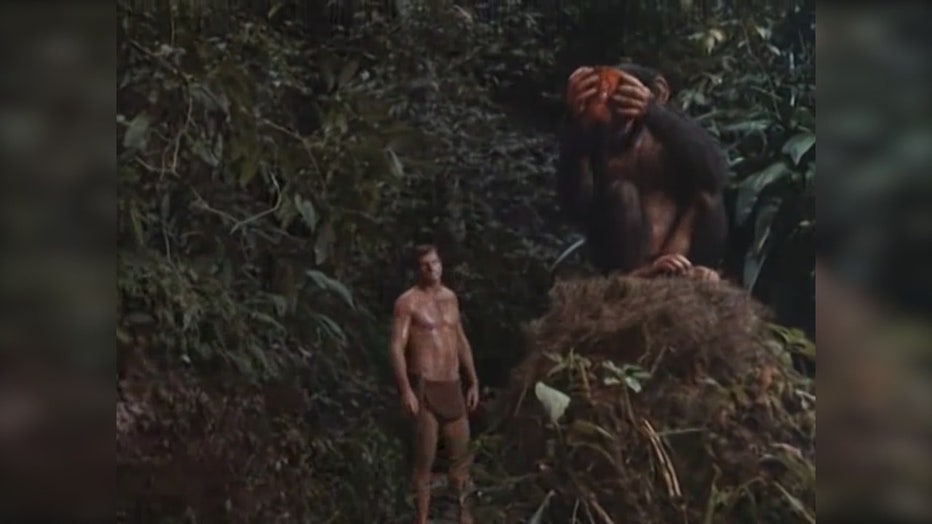 Ely starred on the "Tarzan" television series from 1966-68. He was also known for his guest appearances on "The Love Boat," and "Wonderwoman" in the 1980s. He hosted the Miss America pageant in 1980 and 1981 and later married Valerie Ely, a former Miss Florida. The couple had three children. The actor retired in 2001. 
FOX 11's Kelli Johnson, FOX News, the Associated Press and Mario Ramirez contributed to this report.