Tennessee mom vanishes on birthday 'booze cruise'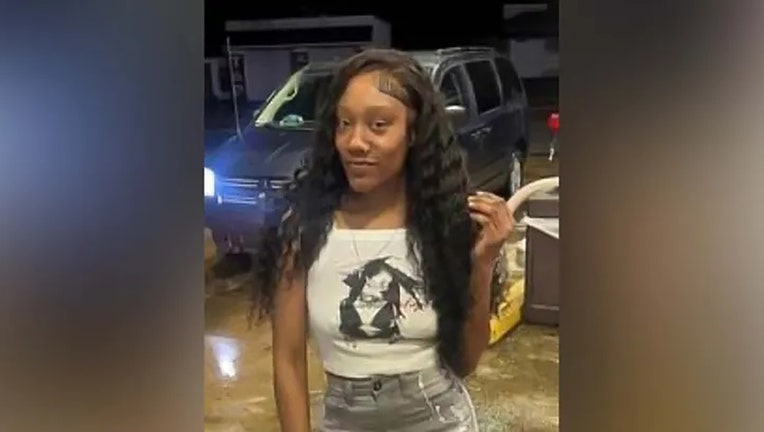 article
The family of a Tennessee mother of two is hunting for answers after she disappeared while celebrating her birthday aboard a "booze cruise" on the Mississippi River Saturday.
Tamia Taylor, 21, was last spotted boarding Memphis Riverboats' two-hour Island Queen cruise around 11:30 p.m. Sept. 9, according to a Memphis Police Department press release. 
Although her two friends "seemed to make it off the boat," they did not see Taylor disembark from either of the boat's two exits, the missing woman's mother, Debra Taylor, told Fox 13 Memphis. 
"Nothing about this whole scenario of the night adds up," the mother told the outlet. 
RETIRED DOC BUSTED WITH DRUGS, GUNS AND WOMEN ABOARD 80-FOOT PARTY YACHT OFF NANTUCKET HAS TERMINAL CANCER
"How do you lose somebody that you came with? [One of Tamia's friends] then gave me the story. 'We were on the boat. We were getting out of the boat, and Tamia says she had to go to the bathroom,'" Taylor's mother said.  
AUTHORITIES RECOVER BODY OF MAN IN LAKE MICHIGAN FOLLOWING FATAL FISHING BOAT SINKING
"'She put her phone down to go back up to the second floor to use the bathroom," Debra Taylor continued, relaying the friend's account. "'We picked up her phone. We went to the door to stand and wait on her and then we left.'"
Debra Taylor drove from Covington, where Tamia lives, to Memphis the next day to file a missing persons report when her daughter never returned home and could not be reached by phone.
"The Memphis Police Department has continued to investigate the whereabouts of Tamia Taylor, including the possibility that she may have fallen overboard; however, we are exploring every possible scenario," the department wrote in its press release Tuesday.
Police boats and aircraft were dispatched to search the river for the 21-year-old Sunday. Fox News Digital could not reach the Memphis Police Department for more information.
MAN ARRESTED IN CASE OF MISSING KENTUCKY MOM, BUT MYSTERY REMAINS OVER HER FATE
The Memphis Riverboats company wrote in a statement Monday it has "no reason to believe she could have gone overboard."

"We would like to express our sympathy to Tamia Taylor's family and friends in regard to her being a missing person," a Facebook post stated. "We can confirm from footage circling around that she was last seen on the boat as the boat was pulling into the Harbor, where we dock our boats."
CLICK HERE TO GET THE FOX NEWS APP
Taylor is 5 feet, 7 inches tall and was last seen wearing a beige shirt, white shorts, a black jacket and white shoes. Anyone who was on the cruise is urged to contact the Memphis Police Department.

"You got to have hope," Taylor's mother told Fox 13. "Anybody that knows anything, people just give us whatever information. Even if you think it's not important, it may be more important than you think."