Taco Bell rolls out french fry-stuffed burrito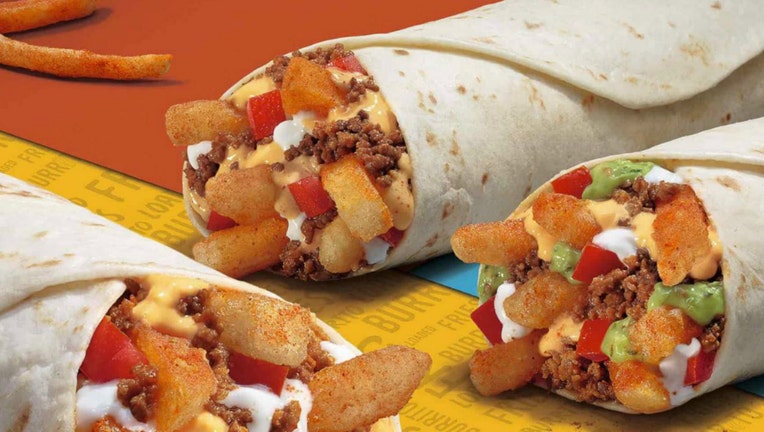 article
FOX NEWS - Taco Bell has been teasing the masses with the possibility of french fries since November, but now that reality seems closer than ever.
According to Foodbeast, the Cal-Mexican fast food chain has announced that they are rolling out a french fry-loaded burrito to select stores as a test item.
Those lucky enough to visit a location serving up the Loaded Fries Burritos will have three different variations to choose from.
The first is the fry-stuffed California burrito that comes with ground beef, cheese, guacamole, salsa and sour cream. The Chipotle burrito comes with the same fillings, but swaps out the guac for a creamy chipotle sauce instead. Finally, there's the Supreme that comes prepared the same way as the others, but ditches both chipotle and guacamole for chopped tomatoes and sour cream.
Each burrito costs $1.99, but is also available as part of the heartier $5 box that comes with a Nacho Cheese Doritos Locos Taco, crunchy taco and medium drink.
There is a catch, though. The carby new menu item is only available in Charleston, West Virginia from now until late December. Fingers crossed for a nationwide rollout in the near future.