SUV goes off cliff in Rancho Palos Verdes, 1 dead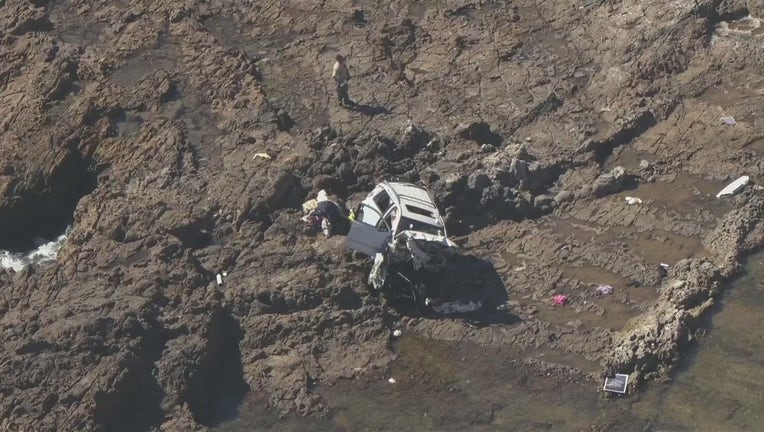 article
RANCHO PALOS VERDES, Calif. - At least one person has died after an SUV went off a cliff in Rancho Palos Verdes Tuesday afternoon. 
The Los Angeles County Fire Department first reported the crash around 3:30 p.m. near the intersection of Palos Verdes Drive and Calle Entradero. The department said the vehicle had fallen approximately 150 feet down the hillside.
Crews confirmed that one person had been killed in the crash, but did not have any information on that victim or if there were other people in the car. 
SUGGESTED: 3 killed, 1 injured in fiery crash in Murrieta
Images from SkyFOX showed the SUV's front had been completely crumpled. Fire crews were on the scene, collecting and looking at wreckage from the crash.
This is a developing story and will be updated as more information becomes available.