Suspected stolen car leads authorities on chase that ends in Chinatown crash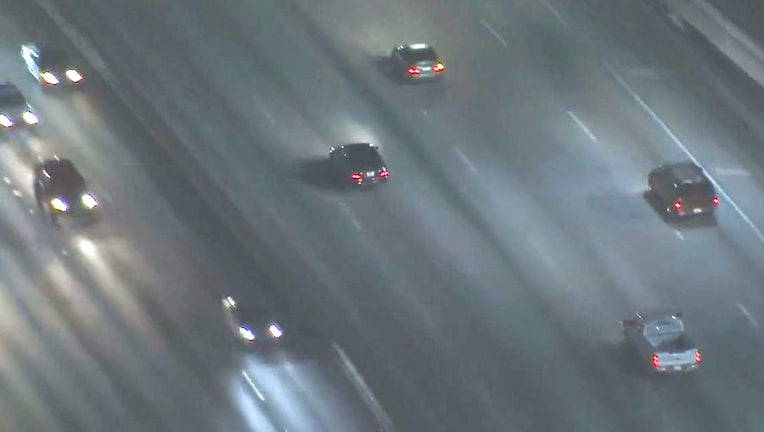 article
LOS ANGELES - The driver of a Mercedes-Benz stolen in East Los Angeles was in custody Saturday morning after a high-speed pursuit that ended in a crash in Chinatown.
The chase began at 10 p.m. Friday in East Los Angeles and proceeded south on the Golden State (5) Freeway through Commerce, Santa Fe Springs and Norwalk, then returned to East Los Angeles and into Boyle Heights and downtown Los Angeles before the suspect crashed into another vehicle and a pole near College Street and Broadway
WATCH: Stolen Mercedes-Benz pursuit
The driver ran from the vehicle and into an apartment building in the 900 block of Broadway as California Highway Patrol and Los Angeles Police Department officers swarmed the building, then turned their focus to the nearby Metro Gold Line Chinatown Station.
The suspect was arrested outside the station.
It was not known whether anyone in the vehicle that was struck was injured.