Streets closed after teen was hit by car, taken to hospital in Brea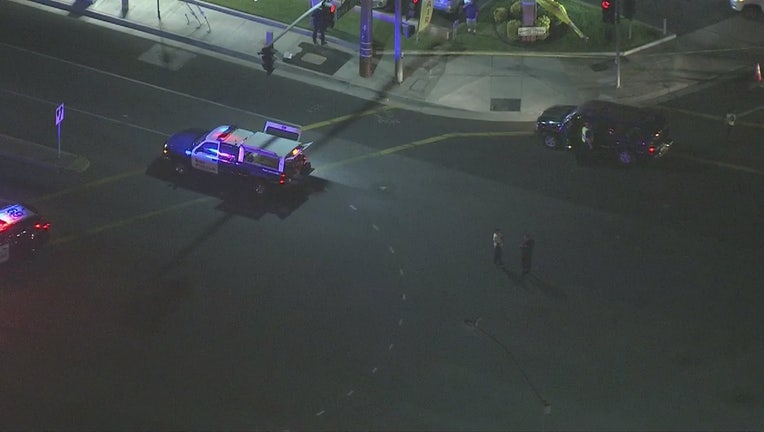 BREA, Calif. - Brea police are investigating a traffic collision that left a 17-year-old teen from La Habra in serious condition.
The incident occurred Tuesday evening in the area of Brea Boulevard and Lambert Road in the city of Brea. All westbound traffic is being diverted to northbound Brea Boulevard, and all northbound traffic is being diverted to eastbound Lambert.
The pedestrian was not identified. Brea police say the 17-year-old was taken to UCI Medical Center with serious injuries.
Traffic is expected to be impacted for the next several hours and drivers are asked to use alternate routes during this time.
The crash involved a single-vehicle. Authorities have not released additional information at this time.