SoCal Air Show returns to March AFB in Riverside
RIVERSIDE, Calif. - For the first time in five years, the Southern California Air Show is returning to the March Air Force Base in Riverside this weekend. 
"We're expecting record crowds. We have all what Southern California has to offer," said US Air Force Lt. Col. Sean Ferguson. "We have the Marine Corps, we have the Navy, we have the Air Force, Air Force Reserve, Air National Guard. We have units from all over the southwest come here to help support the air show." 
He added all branches of the US military will be represented. 
It's going to be a hot weekend in the Inland Empire, so be sure to stay hydrated and wear sunscreen.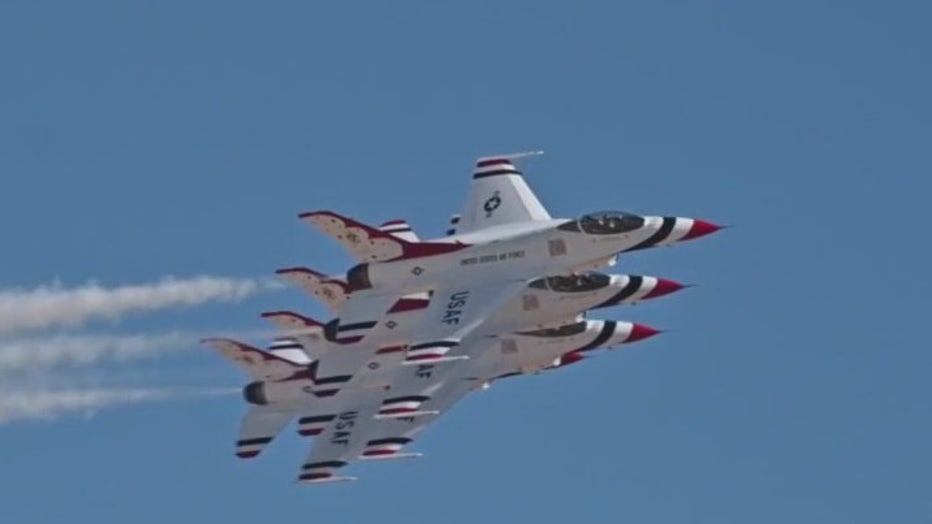 General admission tickets and parking is free, and the event is happening Saturday, April 22, and Sunday, April 23.