'Smash and Grab' burglary at Santa Ana Macy's store while customers shopped caught on video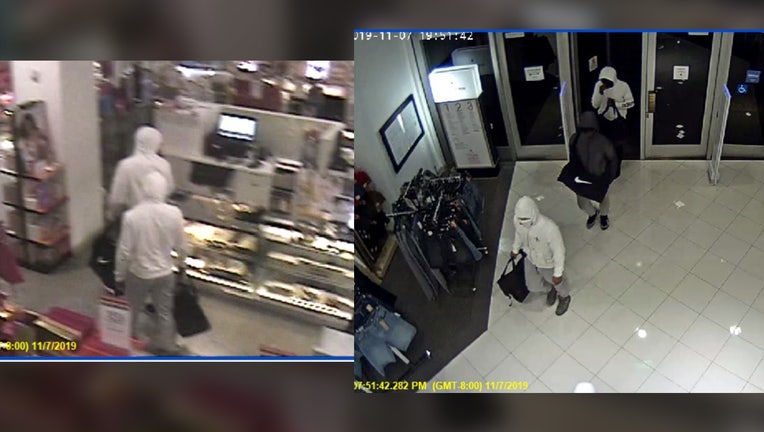 SANTA ANA, Calif. - Police are investigating a brazen burglary that occurred at the Macy's store in the MainPlace Mall on Nov. 7 during business hours.
Authorities say that shortly before 8 p.m., three individuals, described only as black male adults, entered the Macy's store while customers were still shopping and walked directly towards the fragrances counters. The suspects were wearing hoodies and had their faces covered.
After shattering the glass display cases, the suspects removed fragrances and stuffed them inside black duffel bags, police said. They then exited the store and drove away in an awaiting vehicle -- possibly a silver sedan, according to authorities.
The incident was caught on security video from the store.
The suspect vehicle was last seen leaving the parking structure northbound onto Main Street and out of sight.
Anyone with information on this case is asked to call Santa Ana Police Detective Lim at 714-245-8417 or email Slim@santa-ana.org.