Skydiver becomes stuck in power lines in Riverside County
RIVERSIDE COUNTY, Calif. - A skydiver was miraculously able to walk away seemingly unscathed after jumping from an aircraft and becoming stuck in power lines Monday.
Riverside County firefighters responded to a call of a reported traumatic injury around 11:55 a.m. in the 31900 block of Corydon Street, located between Lake Elsinore and Wildomar.
Fire authorities then called in a truck company to assist with an aerial rescue. Once the truck arrived at the scene, the skydiver was pulled by an aerial ladder from the high-tension lines.
The skydiver was evaluated at the scene and declined medical treatment.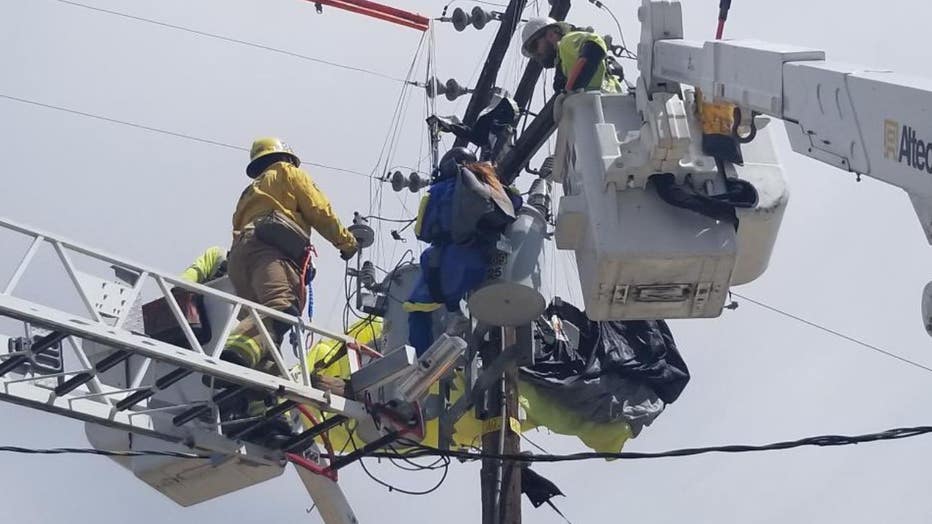 Fire crews conduct a rescue of a skydiver who became stuck in the power lines. (Cal Fire/Riverside County Fire Department).
SUGGESTED: WATCH: Car goes airborne, flips on Los Angeles freeway after hitting tire that popped off truck
No further information was immediately available.