Singer and OC native Kina Grannis seeking donor match for mom battling cancer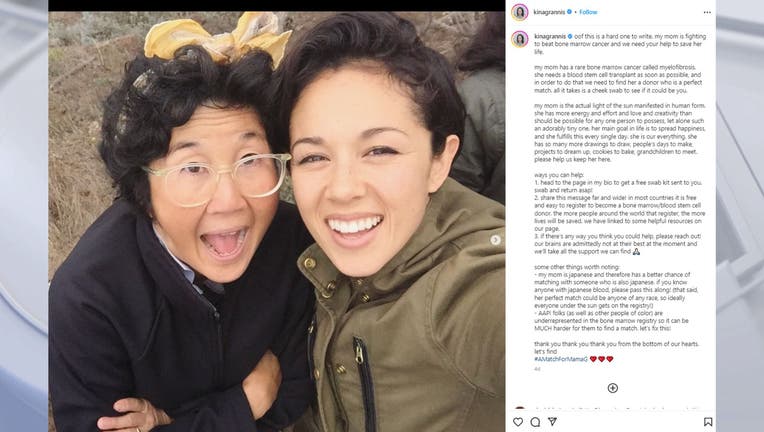 article
Singer and Orange County native Kina Grannis is asking the public for some help.
Grannis, who grew up in Mission Viejo, revealed on social media that her mother is battling bone marrow cancer and is in need of a blood stem cell transplant.
"My mom is the actual light of the sun manifested in human form. [She] has more energy and effort and love and creativity than should be possible for any one person to possess, let alone such an adorably tiny one," Grannis wrote, in-part, on social media.
Those looking to help Grannis' mother can click here for more information. The singer noted in her post that her mother is Japanese and may have a better chance with matching with someone who is also Japanese. 
Grannis first entered the national spotlight after her video "Message from Your Heart" won the Doritos Crash the Super Bowl Contest during the 2007 NFL season. The contest victory landed her a music deal with Interscope Records. Since then, her music made rounds in hit TV shows such as MTV's The Real World, Pretty Little Liars and Netflix's Big Mouth.