Shooting investigation prompts lockdown at Cudahy school; 1 person dead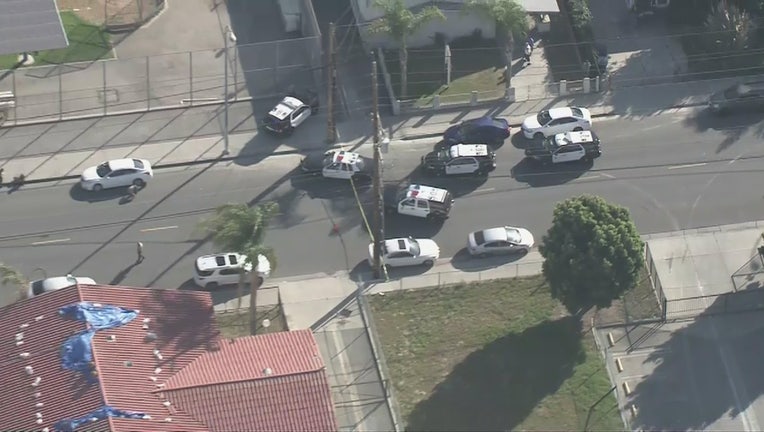 article
CUDAHY, Calif. - A shooting investigation in the city of Cudahy prompted a nearby preK-12th grade school to go on lockdown Tuesday afternoon.
At one point, children were seen being escorted out of the school after authorities had secured the area and released to parents. Older students were dismissed on the south side of campus along Elizabeth Street with the assistance of deputies.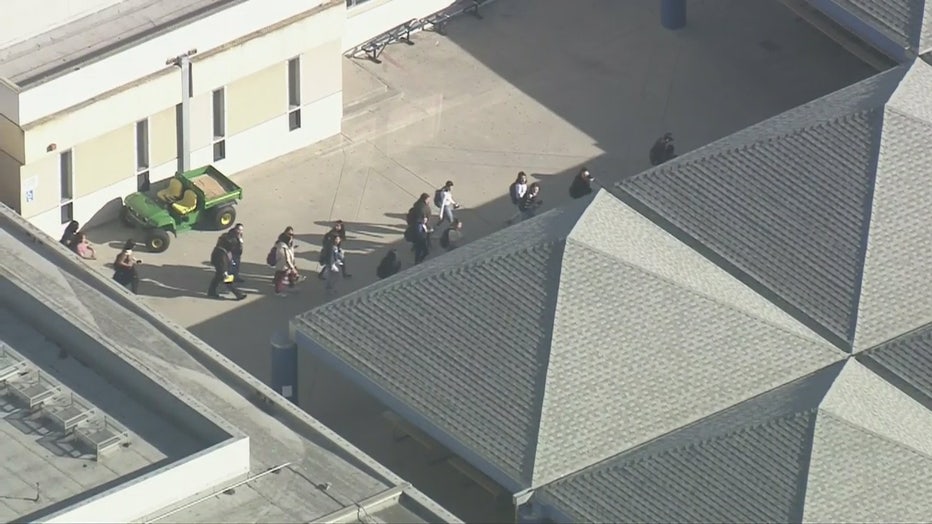 Aerial footage from SkyFOX revealed a deceased person, described as a 27-year-old Hispanic man, lying on the sidewalk in the backside of Elizabeth Learning Center near the intersection of Clara Street and Wilcox Avenue. The incident occurred outside of the school's property shortly before 3 p.m.
Deputies from the East Los Angeles station responded to the area after receiving a report of a gunshot victim and found the man suffering from at least one gunshot wound.
The suspect approached the victim wearing a hooded sweatshirt and fired multiple rounds at the victims, the L.A. Sheriff's Department said. The suspect was seen getting into the passenger side of a light-colored sedan, which drove off westbound on Clara Street.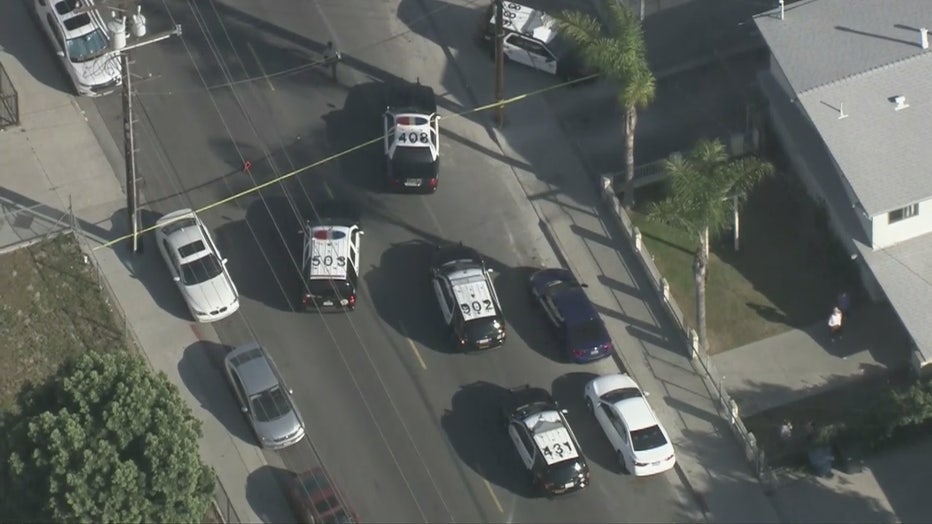 It's unknown if the victim is connected to the school. His identity has not been released.
No further details were immediately known. The investigation is ongoing.
Anyone with information about this crime is encouraged to contact the Los Angeles County Sheriff's Department's Homicide Bureau at 323-890-5500.