Sheriff: Men found dead at Perris cemetery were killed there, they have been identified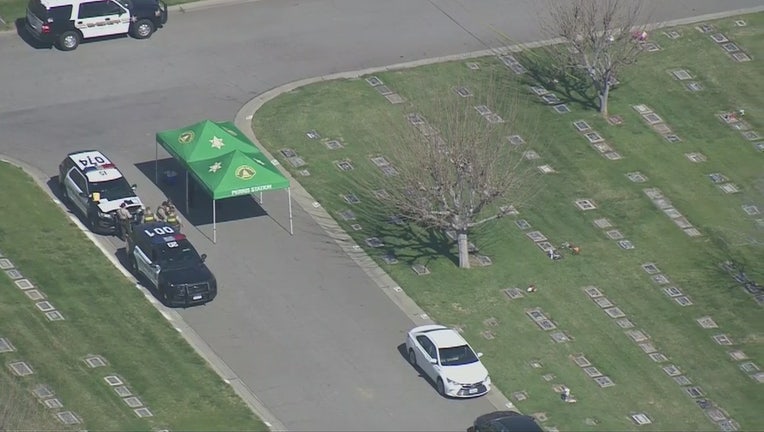 article
PERRIS, Calif. - Three Hispanic men whose bodies were found next to a gravesite at a Perris cemetery were all killed at that location, Riverside County Sheriff Chad Bianco announced Tuesday.
Deputies found the bodies next to a grave of a person who had been killed in Mexico, according to Bianco.
Authorities believe this crime is an isolated incident and the public is not in danger. Homicide detectives are looking into whether this was a targeted killing involving gangs or drug cartels. Investigators are not discarding that theory at this time, according to Bianco.
Related: Authorities discover three dead bodies at Perris cemetery; homicide investigation underway
Sheriff Bianco said all three victims have been identified but they are not releasing those identities until all family members have been notified. The Sheriff's Department is also not releasing the manner in which the men were killed at this time.
Deputies responded to the 900 block of N. Perris Boulevard in the city of Perris Monday regarding a report of three men on the ground unresponsive and located the bodies of the victims suffering from injuries. The Sheriff would not elaborate on those injuries at this time. Bianco would also not say how the men got into the cemetery.
The investigation is ongoing. Anyone with information regarding this homicide is asked to call Investigator Louriero of the Central Homicide Unit at 760-393-3524 or 951-955-2777.