Authorities discover three dead bodies at Perris cemetery; homicide investigation underway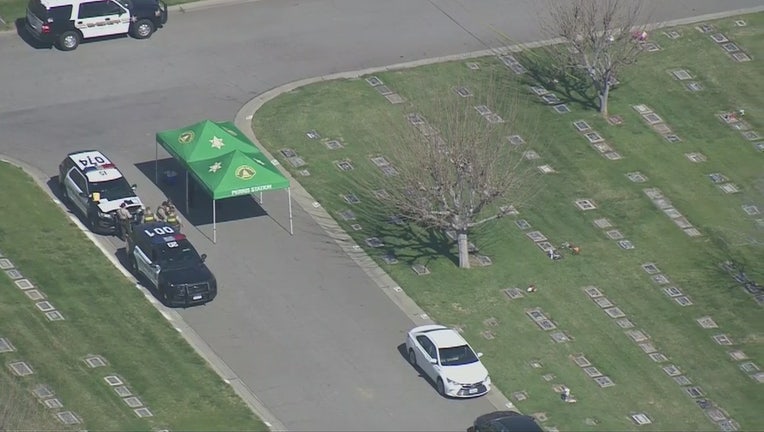 article
PERRIS, Calif. - Three bodies were found next to a gravesite in the city of Perris on Monday morning, the Riverside County Sheriff's Department confirmed.
Riverside County deputies discovered the bodies at the Perris Valley Cemetery located in the 900 block of North Perris Boulevard.
All three bodies were laying near a gravesite that had flowers placed near the tombstone, video from SkyFOX revealed.
Authorities said that there would be heavy police activity in the area since they are only in the early stages of the investigation.
Information regarding the ages and genders of the deceased individuals was not immediately available.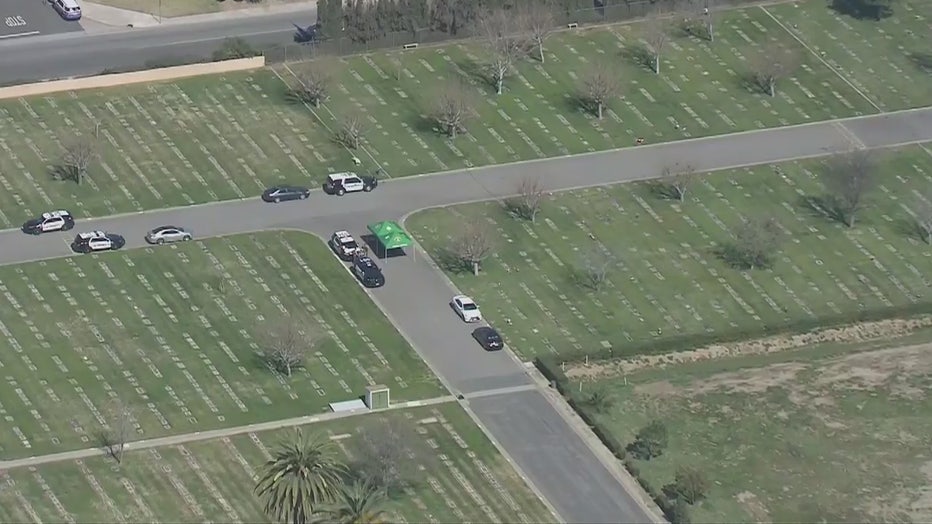 Central Homicide Investigators took over the investigation around 12:45 p.m. Monday afternoon. 
Perris Valley Cemetery remains closed to the public as authorities investigate. It was unclear when it would reopen.
No additional information has been released at this time.
Perris Mayor Michael M. Vargas released the following statement regarding this homicide investigation:
"On behalf of the Perris City Council, I am heartbroken by the horrific crimes that have taken place today in our hometown of Perris. I have been in touch with local law enforcement officials and will continue to monitor developments. Our deepest sympathies lie with the families of the victims of these horrible crimes over the past week in Perris and we are committed to seeing those responsible for these horrific acts brought to justice."
"The investigations are ongoing and in the preliminary stages and specifics are still being detailed by law enforcement. Please use caution with the spread of misinformation and report information about these crimes to the Riverside Sheriff's Office. We are confident our Sheriff's office will handle this situation in a swift and professional manner and see the individuals who committed these crimes held responsible for their actions."
Anyone with information regarding this case was encouraged to contact Investigator Louriero of the Central Homicide Unit at 760-393-3524 or 951-955-2777.
The investigation is ongoing.