SHE-E-O: Female entrepreneur blazing a path for female business owners in CBD industry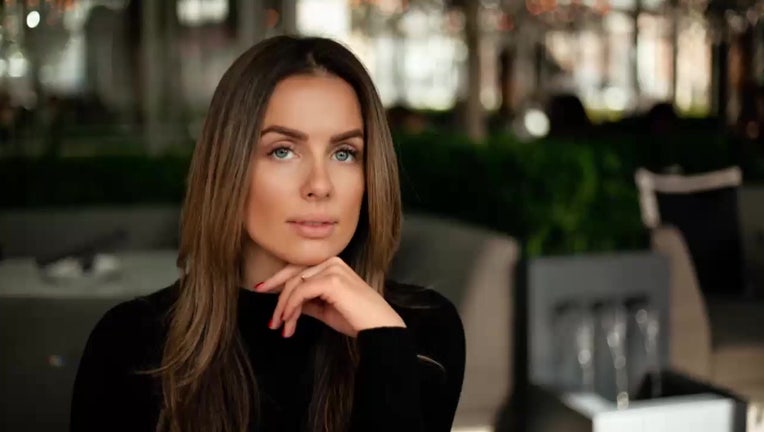 article
LOS ANGELES - Sarah Mirsini is a female entrepreneur who is making a difference in an industry with few female leaders.
This woman is using CBD to help us look younger but by doing so she is blazing a path for female business owners hoping to get a piece of the male-dominated pie. 
Mirsini is one of the faces of the cannabis industry and it's thanks to cannabis that she has such a flawless face! 
"I struggled with bad skin my whole life nothing helped me. For me finding CBD was a blessing."
She is the creator of a CBD infused beauty product called "the mask."
"The mask comes in three different kinds. We have luminous for hydrating and brightening, ageless for anti-age and spotless for a blemish."
The mask is part of her non-toxic all plant-based CBD Skincare Company she claims can reduce redness and inflammation and can help with rosacea, rashes, and acne.
Having a woman like Mirsini behind a cannabis brand is a rarity.
In 2017, Marijuana Business Daily reported female executives in the industry fell from 36 percent in 2015 to less than 25 percent of cannabis businesses today. Mirsini and her fellow female entrepreneurs could change that. 
Male or female, there is a lot of green from this green that is up for grabs. 
Research firm "Brightfield Group" reports the CBD industry is expect to swell to $22 billion dollars in the next three years.
Whether to help with pain or fatigue or to look younger - there's room for growth - and Mirsini hopes more room for women at the top. 
"We need to remove that stigma. I'm tired of people coming and saying this is a drug this is THC. It's healing that's the bottom line of it."
You can buy the mask at Bloomingdale's and Anthropologie. Like all CBD products, it is expensive, a pack of three costs $85 dollars. 
But remember, if you are buying any CBD products make sure you buy from a reputable company that provides a certificate of analysis -- showing the product has been tested for purity and safety by an outside company.